Has Michael Schumacher signed to drive for Brawn GP?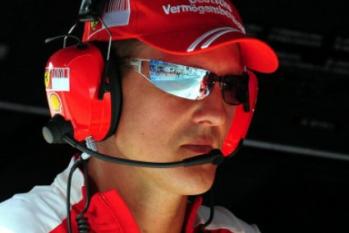 By Phil Huff
November 16 2009
There's a lot of speculation on various discussion boards asking if seven times world champion Michael Schumacher is going to come out of retirement and drive for Brawn GP in 2010 and beyond. Allow us to answer that question...
NO!
RealBrawnGP.com readers can use code AVFT for a 10% discount. Min £40 spend.