BMW finds a new buyer for the team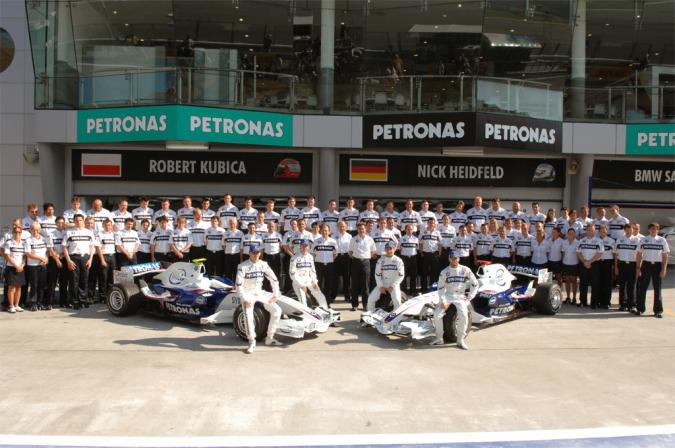 By BMW Sauber F1 Team
September 15 2009
Munich/Hinwil, 15th September 2009. BMW AG, based in Munich, Germany, is pleased to announce today that Qadbak Investments Ltd, a Swiss-based foundation which represents the interests of certain Middle East and European based families, has agreed to purchase the BMW Sauber F1 Team, based in Hinwil, Switzerland.
The contract was signed today (Tuesday).

A strong investor has therefore been found for the Hinwil-based team. Qadbak´s interest in the team will be represented by Lionel Fischer, a Swiss national.

BMW wishes Qadbak and the Sauber Team every success for the 2010 season and beyond.
We are pleased to confirm that the FIA has indicated that we may have a place in the 2010 Formula One World Championship. The team expects to line up on the grid for the first race of the 2010 season.