Round 1: Australian GP: FP,QWF,RACE thread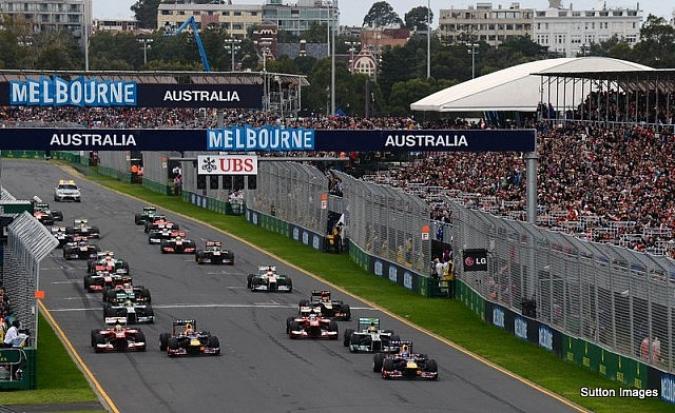 By De Jokke
March 6 2014
With an intense winter testing concluded, teams are now heading to Melbourne for the first GP of the F1 2014 season. Mercedes seems to have the best engine package, Renault the worst with Ferrari filling in the inbetweenies spot.
With just over a week to go, teams are making their final tweaks to their Melbourne spec cars in order to be more performant and/or reliable. Williams seem to have the best average speed/reliability combination, while favorites Mercedes are indeed blindingly fast but maybe not so reliable.
Can Lewis or Nico give Mercedes the top spot in Oz?
The pecking order is hard to establish but according to several sources: Mercedes and Williams are clearly in front. Ferrari might mix it with the other two powered merc teams: Force India and Mclaren. While reigning world champions RBR and other Renault powered teams will have to be satisfied with seeing the chequered flag in Melbourne. This sound like a great opportunity for Marussia which has the Ferrari V6 in its car and is aiming for at least one point in the season opener. The renault teams are warned...
Many questions to be answered: Can Mercedes get straight down to business or will reliability have something to say about that. Will Williams return to the front? Can any Renault powered team finish the race? Will Marussia take already advantage of the stuggling Renault teams? And how many teams will finish the australian GP?
ALL to be answered on Sunday the 16th of March!