Round 6: Monaco GP: FP,QWF,RACE thread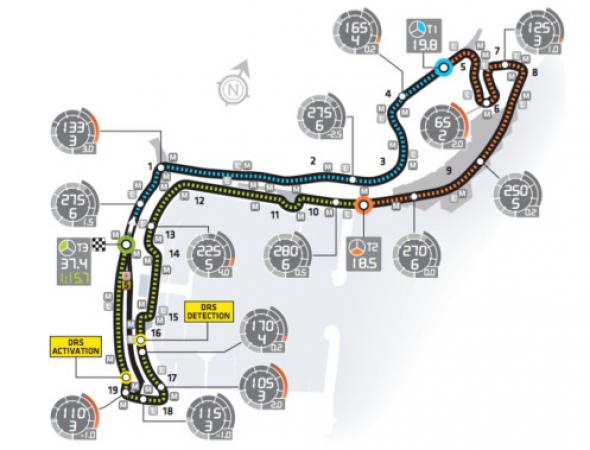 By De Jokke
May 14 2014
Round 6 already, as we arrive in the narrow street of Monaco where most drivers fear the barriers, certainly this year, as the cars have a tendency of swinging their rear around. Who'll make it and who'll brake it in the principality of Monaco!?
Spain proved that Mercedes is taking no prisoners in their ambition to take the titles this season. A strong display yet again from both merc drivers in qualifying and race made the rest of the grid wonder what is left for them this season as the updates didn't bring them any closer to the silver stars. Mercedes brought a package of their own which was 0.6 sec worth according to several sources. In qualifying Mercedes managed to keep their 1.0 sec advantage to RBR and in the race, Ricciardo couldn't finish closer than 49 seconds behind the merc duo.
Lewis had to work for it this time round, as the now 2014 leader's balance went away from him after car changes into FP3. Despite struggling in Q1 and Q2, Lewis performed a mega lap which gave him pole position. This pole would eventually lead him to victory, as Rosberg was faster than Hamilton the whole race.
For Monaco, it'll be another close battle between those two. Nico thrives there and Lewis (who adores the circuit) will be hoping to refind that sweetspot in the balance as he did in China and Malaysia. BUT given the track's layout, the merc won't be able to stretch its legs, which might give the nearest competitor (RBR) a sniff at it. Can Mercedes make it 6 in a row in both qualifying and race, as Monaco provides plenty of challenge: safety cars, hindered qualifying runs, crashes, ...
Let's find out!
View a Printer Friendly version of this Story.
Round 6: Monaco GP: FP,QWF,RACE thread
Discussion started by TotalMercedesGP.com - Mercedes GP New (IP Logged), 14/05/2014 10:41
TotalMercedesGP.com - Mercedes GP New
14/05/2014 10:41
What do you think? You can have your say by posting below.
If you do not already have an account
Click here to Register
.