2013 rule changes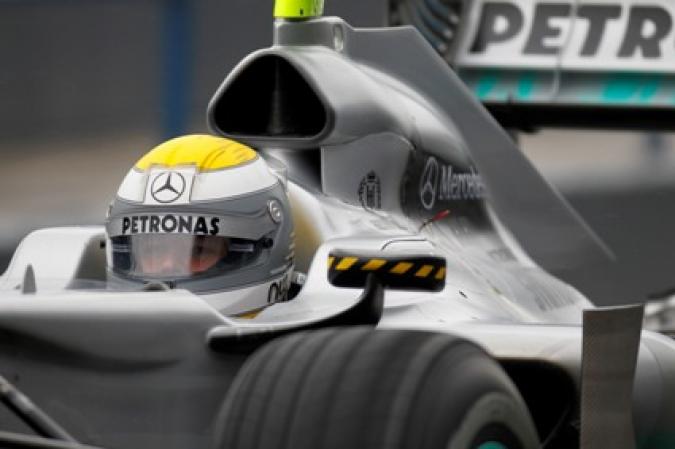 By Hall_Green_Wolf
March 18 2009
FIA rules ahead of 2013 seasonThe FIA has confirmed a number of changes to the Formula One sporting and technical regulations ahead of the 2013 season, following a meeting of the World Motor Sport Council.
There will be two major changes to the 2013 sporting regulations. Firstly, from next season drivers will only be able to utilise the Drag Reduction System (DRS) overtaking aid within designated DRS zones during practice and qualifying for safety reasons. Previously drivers had been free to deploy the system as they pleased in these sessions.

Secondly, the team personnel curfew - which prevents team members from being in the paddock during specified periods - has been extended from six to eight hours on Thursday nights. The number of exceptions allowed during a season has also been reduced from four to two.

The WMSC also ratified a number of changes to the technical regulations. They include the introduction of more stringent front wing deflection tests to prevent teams from using flexible bodywork to enhance aerodynamic performance; an increase in minimum car weight to compensate for the increased weight of the 2013 tyres; and the deletion of the 'force majeure' allowance relating to when a car stops on the track during qualifying. From the start of the 2013 season the FIA will determine how much fuel the car would have used to get back to the pits and add it to the one litre minimum sample.

There have also been several tweaks to the 2014 regulations. The requirement for cars to be driven exclusively under electric power in the pit lane has been postponed until 2017 and changes made to bodywork design, originally aimed at reducing downforce and drag for increased efficiency, have reverted to the 2012 specification. The minimum weight limit has also been raised to compensate for the additional weight of the new 2014 power units.