Red Bull Max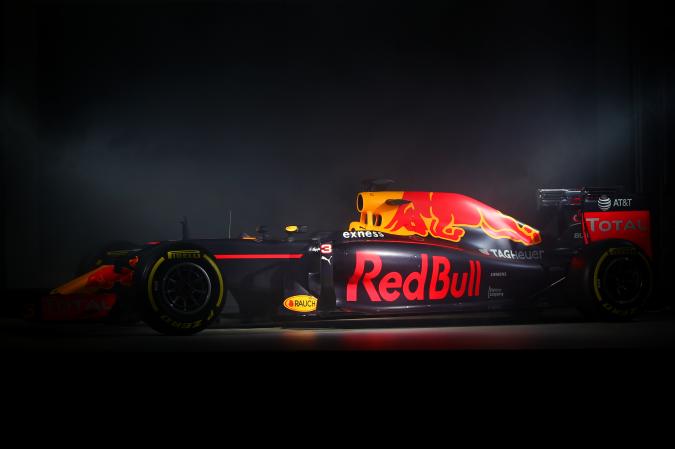 By Matt McGillivray
May 7 2016
In the often cruel and cut throat blink and you'll miss it world of F1 another seemingly heartless decision has been handed down from the Red Bull Racing power mongers.
Red Bull's Daniil Kvyat has swapped seats with Max Verstappen putting the Russian back into a Ferrari powered Torro Rosso for the 17 races remaining in 2016. Whilst the move seems to have somewhat shocked many in the paddock, it is really a startling decision? With a multi award winning 2015 campaign under his belt and a stellar start to 2016 Verstappen's has put himself on the radar of top teams. In contrast Kvyat has had a 2016 start to forget, whilst mechanical woes have hindered him, when he has got away he has somewhat dropped the ball. Whilst a podium in China looked good on paper it was he that caused a first corner melee that could even have contributed to Daniel Ricciardo's puncture that occurred whilst he was leading the race. Last weekend two first laps shunts into the back of ex Red Bull racing golden boy Sebastian Vettel's Ferrari pretty much sealed Kvyat's fate, and once again Ricciardo's race through no fault of his own was over shortly after it had begun. The immediate effect on RBR's WDC aspirations was obvious. However for Kvyat the tide had begun to turn well before Russia. Red Bull Racing were in a predicament with their teenage prodigy on a short term contract punching well above the Torro Rosso's weight. Max was pulling the spotlight onto himself. The stage was beginning to be set for the 2017 silly season and Max was fast becoming a key player in posturing for a top drive. Red Bull Racing believed they were sitting on a young golden goose and were hardly about to let the opposition steal it. But what to do? Give Verstappen Kvyat's seat next year? But would waiting until 2017 and have allowed another team to opportunity to steal Max. What they desperately needed was a catalyst to allow them to lock Verstappen away early & Kyvat handed it to them compete with Vettel delivering personally to Horner and Dr. Marko. In one fell swoop Red Bull Racing quelled an apparent fire within the Torro Rosso team. Solved the dilemma of potentially losing there next golden child (and in the process allegedly locked Vertappen down until 2019). Appeased ex golden boy Vettel. An gave themselves the opportunity to have all the age records rewritten, once again with their chassis. With the 2017 rules changes Red Bull Racing look be well place to return to the top.
The new drink on the block appears to be Red Bull Max.
View a Printer Friendly version of this Story.
Red Bull Max
Discussion started by Racing Bulls , 07/05/2016 03:01
Racing Bulls
07/05/2016 03:01
What do you think? You can have your say by posting below.
If you do not already have an account
Click here to Register
.
Whitey*~@
07/05/2016 05:49
Thanks for the new story Matt good work.


*** WILLIAMS F1 FAN SINCE 1985 ***
I owe you a heap Whitey, you've kept this place going! Thanks
More Red Bull Racing headlines