My Turkish Grand Prix Trip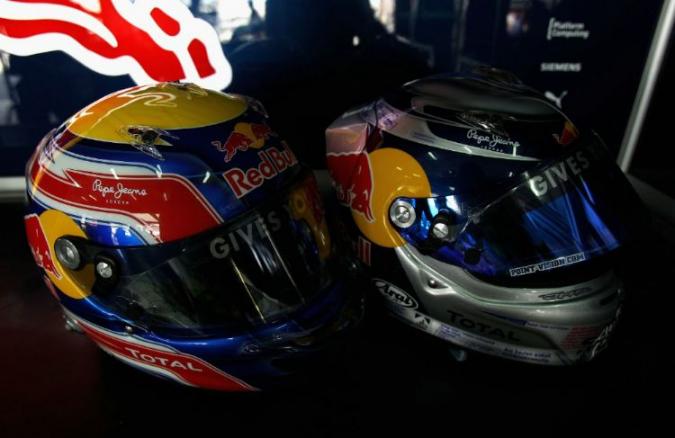 By Ian Lockwood
June 1 2010
A report on my trip to the Turkish Grand Prix p class="MsoNormal" style="margin: 0cm 0cm 0pt;">For several years myself and a group of friends have been travelling to various Grand Prix, so with rumours of it being excluded from the calendar we decided to head off to Istanbul for 2010.
Late on Wednesday evening the 5 of us flew from London Heathrow to Ataturk airport on the European side of Istanbul (the fourth largest city in the world, Istanbul is built on two continents, with the Bosphorus dividing the European and Asian sides). We had done our research before and heard tales of 2 -3 hour trips to get to the circuit, so decided to stay on the Asian side of the city which is nearest to the circuit and avoids the traffic jams which form trying to get across just two bridges which span the Bosphorus.
The flight was uneventful – Turkish Airlines are efficient, although the cabin crew don't seem the happiest of people in their jobs and the planes seem to only stock a few cans of beer which had run out by the time the staff reached our seats on both journeys. We landed at around 4:30am Thursday morning and went to look for the taxi that we had pre-booked from Istanbulairportshuttle.com to handle all our planned journeys to and from the airport and circuit. The trip didn't get of to a great start when we found our driver was not there. A few phone calls, translation problems, and an hour or so delay and they turned up and took us to our accommodation – although finding it once we were in the vicinity took another 30 minutes!
We were staying in the "Global Residence" in an area called Ata?ehir. Rather than a normal hotel, the high rise building contains serviced apartments.
Ours was a very spacious 4 bedroom unit, spread over two floors with a kitchen, dining area, and living room. Rental of the accomodation for 4 nights worked out cheaper than a hotel and it was very clean and well maintained. Despite an official check-in time of 2pm, we were given our keys straight away at about 7:30am, so went in, unpacked, had a quick shower and grabbed an hours sleep.
Having travelled all this way, it seemed a shame not to see some of Istanbuls many famous sites, so although still tired, we headed back out at around 10:30. We were only a couple of miles from Bostanci where we caught a sea bus back across to the European side of Istanbul and spent the rest of the day seeing the Blue Mosque, Hagia Sophia, and Basilica Cistern.
From here we caught the Eminönü ferry across to Kadikoy and then a sea bus back to Bostanci .
After freshening up, and heading to a nearby Carrefour to get some essential supplies (beer, water, bread etc) we headed out to eat. Being in a residential area, away from the tourist trail, there wasn't a huge choice locally and we soon discovered that not many of the local eateries served alcohol – so it was Coca-Cola with our food on the first night.
Friday dawned, and having done our cultural bit the day before, we decided to head off to the circuit. As this hadn't been on our original plan, we didn't have transport to the circuit booked, so headed back to Bostanci which was one of the departure points for special buses laid on to take fans to the track. At 3.5 Turkish Lira (about £/€ 1.75) this was really good value. Traffic was light and we reached the circuit in around 30 minutes. The buses park on the top of a hill overlooking the track, so there is a short walk across a couple of footbridges to the single public entry to the track itself. As is common in many places we visited in Istanbul, (ferry terminals and even the supermarket included!) you have to go through an airport style security check to enter, and and bulky metal items will set the bleepers off. Not really sure what the security guards are checking for – apart from obvious security checks . We were able to take our own food and beer/water into the stands, but carrier bags, and even newspapers were taken away on some occasions, but then allowed on others. If you are planning to go, I would advise taking your own food and drink. You do have the problem of keeping it cool, but a ½ litre can of beer in the circuit will set you back 15 Turkish Lira (£/€7.50) and a hotdog about the same. Given the notoriously empty grandstands at the venue, we were surprised that even for Friday practice you have to sit in your allocated grandstand with no opportunity to sample the other parts of the circuit. We had chosen the "Silver 8 Grandstand" – overlooking the last corners and pit-entry one of the key overtaking spots. From our seats we could also see the exit of turn 2, and the famous turn 8 in the distance, with a view part-way down the start finish straight and of the finish line itself.
The Red Bull cars looked fantastic in the sunshine, good to be the first to see them trying out the F-Duct, which will hopefully help us fend off the McLarens at Canada's long straights at the next race.
Given the problems we'd had with our booked transport from the airport, I telephoned and e-mailed the people at Istanbulairportshuttle.com to ensure they'd be picking us up on time, and knew where to find our accommodation for the trip to the circuit on Saturday – and was reassured that they would be there and they also re-confirmed via email. Saturday morning came so having given them half an hour leeway, and telephoned the office again, but with the line keeping mysteriously cutting off, we decided we would conduct the rest of the trip via the cheap and pretty good public transport systems.
Saturday at the track was another good day and we saw Red Bull reserve driver Brendan Hartley come into our stand to watch and learn from the F1 drivers taking the final corners whilst listening into the communications from the pits on his team radio. As well as F1 practice and qualification sessions, there were also races from GP2, GP3, and Porsche GT3 Cup. That evening, whilst eating near the sea front in Bostanci (we had finally discovered some restaurants that served beer) a party of guys sat on the table next to us and one face looked very familiar – it was ex-F1 tester/driver Alex Wurz.
Sunday was a day of highs and lows. The low point for any Red Bull fan is an obvious one. It all unfolded right in front of us and we were well positioned to see Seb climb out of his car. Gutted doesn't come close to I felt – a 1-2 finish either way around was what I wanted to see, and it was looking very likely up to that point. Many things have been written by journalists and fans on the subject. None of this can change what happened. You can be sure that the team and individuals will go away and talk the event through in the cold light of day and resolve the issues. As fans we must do the same.
The high point happened a lot earlier in the day. Thanks to some great people at Red Bull we managed to get an early morning paddock and garage tour before the sponsors and invited guests to whom the passes really belonged showed up. At that time in the morning there weren't many people around, but we got to see all the trucks and motorhomes lined up. Race Team Manager, Jonathan Wheatley, was already around planning the day ahead, people were working under the Red Bull Treehouses where the tyres were lined up ready to be heated. In the garage the two RB6's were covered over as they were in parc ferme conditions from the previous days qualifying, but we were shown a steering wheel, saw the brake and engine coolers etc. Back across in the Red Bull motorhome (not the Energy Station as it would have been too tight for time to get it back from its floating dock at Monaco to Turkey) we had a coffee before it was time for us to return to less opulent world of the normal F1 fan. Team members and paddock people were arriving by the bus load as we departed.
After the race, they open the gates onto the circuit, and we were able to go onto the track and get a view of the teams packing away before heading off to the buses. Getting 35,000 people out of a circuit over a single footbridge is not a quick process, and there were long queues for the buses. These did move pretty quickly though, although there were inevitably heavy traffic jams getting out of the circuit.
Overall, despite the result, a very good trip.
View a Printer Friendly version of this Story.
My Turkish Grand Prix Trip
Discussion started by Racing Bulls , 01/06/2010 13:09
Racing Bulls
01/06/2010 13:09
What do you think? You can have your say by posting below.
If you do not already have an account
Click here to Register
.
Alison G S
01/06/2010 13:15
Excellent write up as usual! And as usual I am extremely jealous.
very good growler. regarding resolving the issues at hand i couldn't agree more. the issue can be defused quite simply by both horner and marko owning up to the disingenuous attack on webber and righting the wrongs of their pronouncements.

it goes without saying that the F1 world has made it quite clear where the problems lie and to continue the farcical approach only exacerbates the angst. any future victory by vettel without this apology to mark webber will simply be empirical.
I think the fans have a right to move on only once the issues have been fixed, until then, as a fan I think it's our right to inform the team just how we feel.

Apart from that, your trip looks wonderful. So many nice pictures.
chrislinford
01/06/2010 13:41
Hey, been away.
Great trip Ian

I have watched the onboard of webber on the BBc site over and over and he never turns left, Vettel however if sterring all over the place as he looses the car.
Webber actually turns right just before they hit.
Marko is a tool and Vettel nad him should be suspended.
I have lost faith in Christian Horner.

The vettel blog on Redbull site is very funny. If any one find a supporting statement from someone other than the team, who are posting them, then you are probably on drugs.

Chris
Jock 2009
01/06/2010 16:17
Looks like a great trip Ian. I hope you make it down to our race before we lose it forever.

...on Earth, as it is in Queensland
bigsmith
01/06/2010 16:54
Good report Ian - but you forgot to say how bl**dy hot it was!! More pictures on my Facebook page - Andy R Smith
Alison G S
01/06/2010 17:27
Quote:

bigsmith
Good report Ian - but you forgot to say how bl**dy hot it was!! More pictures on my Facebook page - Andy R Smith
Just had a look... lovely!
bigsmith
01/06/2010 19:30
Thanks Alison!! Also check out another of the gang on FB who has posted some pics - Shaun Fudge
SydneyF1Fan
02/06/2010 07:48
Thanks for the write up Ian.
Sounds like 3.5 days and about 40 race laps of your trip were excellent!!!