French Formula Una Girls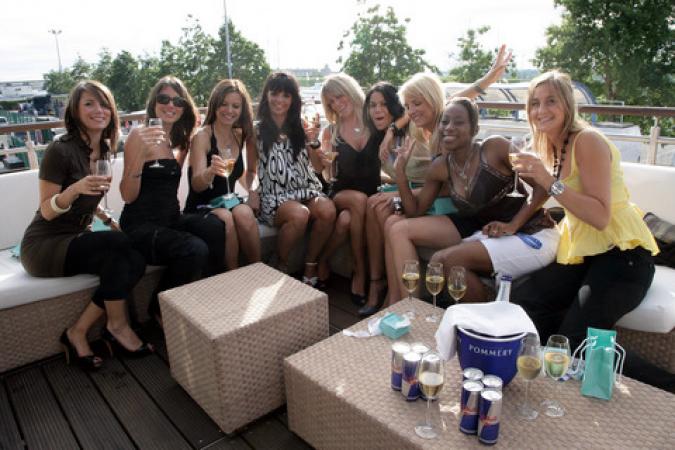 By Ian Lockwood
June 30 2008
The Red Bull Formula Una Girls have quickly established themselves as an important part of F1 paddock life. Each race see 10 girls selected to represent their country or region. To be in with a chance of being selected from the many applicants, the girls have to demonstrate their wit, intelligence, and of course, beauty. Here are some pictures of the successful French Grand Prix entrants.
View a Printer Friendly version of this Story.
French Formula Una Girls
Discussion started by Racing Bulls , 30/06/2008 16:33
RuralVic
30/06/2008 17:26
As a demonstration of their "wit and intelligence" do we get to hear something funny or clever they've said?????
RedWebber07
30/06/2008 17:56
not bad at all, a couple of stunners in there both blonde and brunette.
________________________
Mark Webber - WINNER 2009 German Grand Prix!
Andy_SAFC
30/06/2008 18:08
Blonde one on the left second pic up from the bottom, wow.

www.UfficiosoSTR.com
RBR_Webber
01/07/2008 09:57
The best brains power on the grid so far this yr for mine..onya France
3rd pic from bottom. Wow, best una yet!

shotgun!



Edited 1 time(s). Last edit at 2008:07:01:12:39:04 by Duffer.
Coulthard and Webber's Pickup Lines

David: Aimeriez-vous voir mon camping-car
(Would you like to see my motorhome?)

Mark: Désolé, vous êtes un peu trop jeune pour moi
(Sorry, not old enough for my liking)
LoudHoward
02/07/2008 09:01
David: Would you like to see my retirement home?

http://www.patronisef1.com - My solution to F1's 'bore' problem.
aternatively loud he could ask them if they'd like to see his 1st place F1 trophy collection...
RedWebber07
02/07/2008 19:58
indeed.
________________________
Mark Webber - WINNER 2009 German Grand Prix!
More Red Bull Racing headlines