TTF1's New Dawn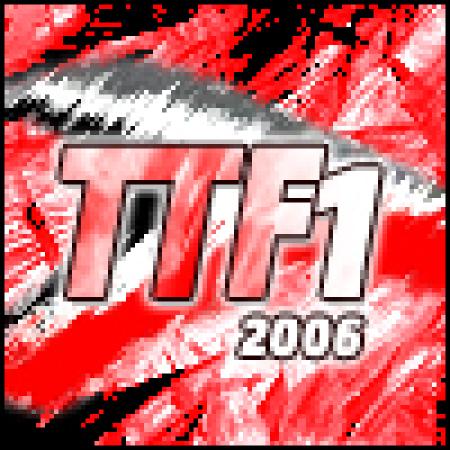 By Luke Marc Carlile-Stanton
September 16 2006
Now unless you have been living in a cave for the past few weeks(!) it cant have escaped your attention that TTF1 is under new management. So here is a proper intorduction to TTF1's new team!
Name: Luke Marc Carlile-Stanton
Age: 17 Date of Birth: 5th April 1991
Location: Kinnerley, Shropshire. Great Britain!
Favourite Music: RIGHT! You ready for this? I LOVE music. Mty fave bands and artists are: Bon Jovi, Incubus, KT Tunstall, Nickelback, Funeral For a Friend, Franz Ferdinand, Foo Fighters, Keane, InMe, Story of the Year, Robbie Williams, Nerina Pallot, Bryan Adams, Frank Sinatra, Nirvana, The Kaiser Chiefs, Fuel, Bullets and Octane, Trivium, System of a Down, TANGERINE!, Bullet for my Valentine, The Feeling, All-American Rejects, Panic! at the disco, Electric 6, Motorhead, The Beatles, Red Hot Chilli Peppers, The Kooks, Moby, John Lovitz, Billy Talent, Opeth, Korn, Hard-Fi, Embrace, Chad Kroeger, My Chemical Romance, The Automatic, Jamie Cullum, Pete Doherty, Rod Stewart, CKY, Muse, Dillenger Escape Plan, Tesla, Kelly Clarkson, Weird Al Yankovich, Bill Bailey, Oasis, The Jam, Bloc Party, James Blunt, The Zutons, U2, Katie Melua, Maroon 5, Jack Johnson, Presidents of the United States of America, Extreme, Coldplay, The Vapours, The Undertones, Europe, Misfits
Hobbies: Karting (im what they call a wannabe be a F1 Driver!!), music, being with friends, playing drums, watching F1 of course!
Position at TotallyToyotaF1: Admin
Other than Toyota, what teams do you support?: BMW-Sauber, Renault F1
What about your favourite drivers: JARNO TRULLI!!!
What was your favourite F1 season and why? : 2004- Because of Jarno's first victory at Moncao! also 1996 because a former favourite Damon Hill won the title but i was really upset when Williams kicked him out.
Have you been to an F1 related event? : British GP race weekends, Regent Strret Parade, London in 2004.
If you could make a change in F1, what would it be?: Man theres so many things!!!

Name: Naomi Willemsen
Age: 18
Date of birth: 12-04-1990
Location: Rotterdam, Netherlands
Hobbies: Formula One, Games, Music
Favourite Music: I love everything!
Position at TotallyToyotaF1: Moderator
Other than Toyota, which teams do you support? : RenaultF1
What about your favourite drivers? : Jarno Trulli and Fernando Alonso
What was your favourite F1 season and why? : 2004. Although the ending wasn't so great it was a good year; Jarno finally won his 1st GP. After many years of bad-luck it finally happened, at the best track you could win your 1st Grand Prix, Monaco, after starting from pole.
Have you been to an F1 related event? : Rotterdam cityracing '05,'06. 2006 Hungarian Grand Prix
If you could make a change in F1, what would it be?: Better safety during tests. Each Grand Prix weekend a new engine. No traction controle

Name: Lael Damasceno
Age:18 Date of birth:12-9-90
Location:United States
Hobbies:F1, Cars, Music, filning & photography
Favourite Music:Acoustic Rock
Position at TotallyToyotaF1:Moderator
Other than Toyota, which teams do you support? :Honda, Super Aguri & BMW Sauber
What about your favourite drivers? :Kimi Raikkonen, Rubens Barrichello, Robert Kubica, Alex Wurz
What was your favourite F1 season and why? :1997 a so called Jaques Villeneuve won the title
Have you been to an F1 related event? : Montreal 1998
If you could make a change in F1, what would it be?: top teams could not waste above 200,000,000 and small teams would be assigned sponsors to pay for specific things...(ie. tyres, ECU's, Breaks, and ect...) all drivers to be trated equaly and only to be hired if a team really wishes to... introduce new safety systems.. like lights that warn a driver of situations on track...(i would love to have a night race set-up!)