Jarno talks to Gazzetta dello Sport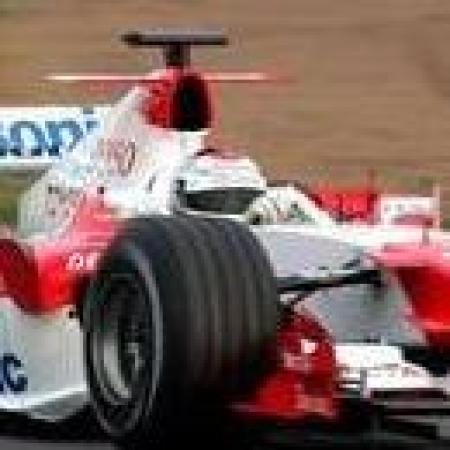 By Luke Marc Carlile-Stanton
November 8 2006
Toyota's Jarno Trulli talks to the Italian Sport news paper 'Gazzetta dello Sport' about Ferrari and his decision to leave Renault for Toyota in late 2004.
Toyota driver Jarno Trulli says that Ferrari will be the team to beat in 2007 despite the depatures of 7 Times World Champion Micahel Schumacher and Technical Guru Ross Brawn are no longer with the Italian Team.

Taking to the Italian Publication 'Gazzetta dello Sport' Jarno said; "Whoever drives for Ferrari next season will have a big advantage, I don't think Michael Schumacher or Ross Brawn leaving will change things that much."
"Even Felipe Massa has won in the current Ferrari," he added.
Next season Michelin will no longer be in Formula 1 meaning that Formula 1 will go back to a single tire supplier for the first time since the year 2000, which will be Bridgestone, as it was then. Many belive that this will hand a huge advantage to the Scuderia considering the relationship between the two parties. Hopefully Toyota will also have a small advantage over some of the teams who used Michelin in 2006 as Toyota switched the Bridgestone rubber for the 2006 season.

Jarno also told the Italian Publication that he holds no regrets about leaving the Renault Team for Toyota at the end of 2004 despite Renault going on to win two World titles in 2005 and 2006 with Fernando Alonso, keeping in mind that Jarno outpaced the Spaniard in the 2004 season and taking his first win in the streets of Monaco in the '04 season.
He Said: "I've never regretted leaving Renault. It wasn't the place for me. My win at Monaco in 2004 instead of strengthening the relationship actually fractured it."
Jarno did not wish to go into any further detail about the dispute that followed between himself and his then manager and Renault boss Flavio Briatore which resulted in Jarno's depature from Renault before the 2004 Season was run. Jarno was replaced by 1997 World Champion Jacques Villeneuve who failed to score any points at his time with Renault whilst Jarno made his debut for Toyota at the 2004 Japanese Grand Prix at Suzuka.