Toyota Testing dates and News on the TF107.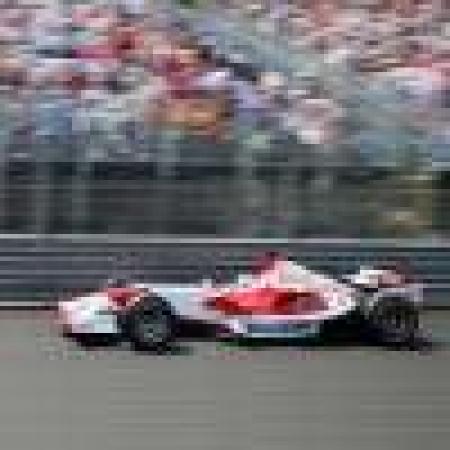 By Luke Marc Carlile-Stanton
November 28 2006
Today Winter Testing in preperation for the 2007 F1 Season began. Red Bull,Super Aguri,Honda,Renault,Mclaren,Ferrari,Toro Rosso and BMW-Sauber were all in action. Toyota today announced that they will start a Scheduled 3 day test tommorow.
Starting from Tommorow (Wednesday 29th November 2006) Toyota will use 5 drivers in total including the race drivers Jarno Trulli and Ralf Schumacher with French Veteran Olivier Panis and Toyota's two young protogee's who recently competed in the Formula 3 Euro Series Event. They are Kamui Kobayashi and Kohei Hirate.
The team will be in Barcelona tommorow till the 1st of December with Olivier and Kamui both testing on the 29th of November before Jarno and Ralf take over the duties on the 30th (Thursday) till the 1st of December.
The team will then switch to the Jerez circuit on the 6th of December till the 8th of December with Ralf, Kohei and Kamui driving. Ralf on the the 6th till the 8th of December, Kohei just driving the one day on the 6th and Kamui driving on the 7th-8th of December.
The Final test for Toyota of 2006 before Christmas will once again be at Jerez on the 12th till the 14th of December. Here Jarno, Olivier and Kohei will be driving. Kohei will once again be in action on the 1 day on the 12th of December, Jarno will drive on the 12th-14th and Olivier will compete on the 13th and 14th of December.
Toyota also announced that their 2007 Car (the TF107) Will not be seen in any of the 2006 tests and will not make it's first appearance until early new year. Last year the TF106 was the first car to be launched in Mid-November.