Launch: Q&A with Ralf Schumacher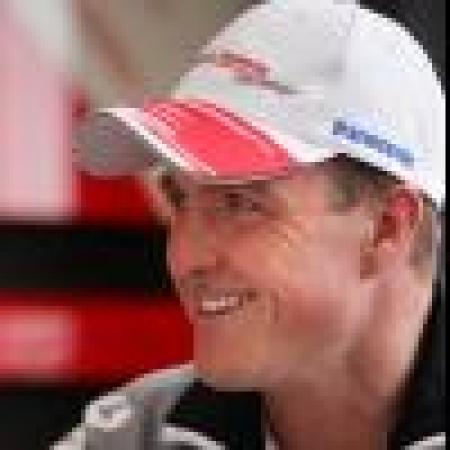 By Phil Huff
January 12 2007
Ralf Schumacher spoke with Toyota's media team at today's launch of the TF107, the car that the German is hoping will take him to more race wins. How do you feel about 2007?

Ralf Schumacher: "I am optimistic for this season. One factor in Toyota's favour is that we are the only team to be remaining constant in all aspects, from drivers to tyre supplier. That should work in our favour, as it gives us stability. Also, the team has one more year of experience under its belt now, so we should be stronger. We have the potential to succeed in the team, and I hope we can show that this season. I can't wait for it to start."

What do you think Toyota learned from 2006?

RS: "We went into a lot of new areas and we were very happy with a lot of the work we did in terms of speed. Unfortunately, we had reliability problems. But in most of the races in the latter part of the season we were only a couple of tenths away from the top teams, Renault and Ferrari, on average over each lap. So the trend is clearly right."

What are your initial thoughts on the TF107?

RS: "A lot of things have been changed on the car, especially in the way it has been developed. I am positive about how they were managed. We kept calm and sorted out the issues we had last year. The signs are good, and we seem to be heading in the right direction. Engine-wise we are pretty much there, and the reliability issues we had last year are being worked on. We will have some mechanical changes, an upgrade in the gearbox, and things like that, so we will get a car more optimised. And I am sure aero-wise we have gained a lot. Those are the key factors."

Bridgestone is the sole tyre supplier from this year. What do you think of that situation?

RS: "I am quite happy. I must say I appreciate it because tyre manufacturers are not forced to take as much risk by developing the tyres all season. We have far safer tyres – even if we go a second slower, the show will still be great. It is the same situation for all teams, so it takes away a big question mark about performance."

The team has a year of experience with Bridgestone. Do you think that will give you an advantage?

RS: "These tyres have a completely different construction to what we were using in 2006. But we know the Bridgestone people a bit more, and the working relationship is really close, so from that point of view it helps to have been co-operating for one year already. I think with only a couple of tyre compounds available each weekend there is not a lot Bridgestone can do to help teams, besides gaining experience with pressures and cambers."

What are your thoughts on the engine freeze?

RS: "I think it is always a difficult decision to make as a manufacturer like Toyota always wants to build the best engine and not have development restricted. But if you look at F1 as a whole it is not a bad idea, because the racing is not going to be better if an engine has more horsepower or more revs – the spectators will not see those kind of things. Long term I think it is the right decision, as it keeps speeds under control, and that makes it safer for drivers."

What is your personal ambition for 2007?

RS: "At the moment I want to win a race with Toyota, because the team deserves success for all the hard work they put in. Obviously the World Championship is the main target for every driver, and I am still pushing for that. But at the moment it is just the pleasure of driving an F1 car that gives me motivation. I am enjoying my job, and I am really enjoying being part of this team. I simply love what I am doing. I am only 31, and I am still motivated. If I wasn't I would not be doing this job! I have found that working for a team like Toyota actually becomes more and more enjoyable, because I feel so comfortable here within the Toyota structure. I have always enjoyed my time at Toyota from the very start, but now I do so more than ever."