Bahrain: All change for Bridgestone in 2010...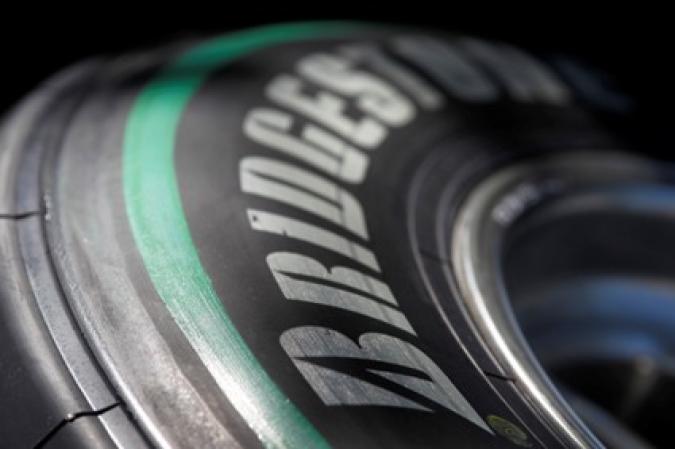 By Bridgestone Motorsport
March 11 2010
The return of Michael Schumacher, no more refuelling, new teams and a new width Bridgestone front tyre are all important factors for what is already one of the most talked about Formula One seasons for decades.
Bridgestone enters the 2010 season with the knowledge that this is the final year of the contract for Official Tyre Supplier to the FIA Formula One World Championship, but its commitment to providing safe, high performing tyres in a fair and professional manner to the teams remains as strong as it was when Bridgestone first entered the championship in 1997.
For this year there are significant changes which influence Bridgestone's tyres. Slick tyres – re-introduced last year after eleven years absence, remain, but with significant re-engineering from those used last year.
"We have two major changes which have meant that we have had to change the tyre design," explains Bridgestone Director of Motorsport Tyre Development, Hirohide Hamashima. "Firstly, we have changed the width of the front tyre to allow a better grip balance between the front and the rear of the cars, and secondly there is no more refuelling in Formula One, so there are different performance considerations."
Teams have developed their latest cars for the narrower front tyre, which now has a tread width of 245mm compared to the previous width of 270mm.
"The front tyre change will address the previous situation of the front tyres having too much grip relative to the rear tyres," explains Hamashima.
"The teams will note a more even balance in front to rear tyre wear and the compound alterations have enabled a more even warm-up of the tyres too."
The end of refuelling in Formula One means that cars will start the races with a lot more fuel, making them heavier. This change also means that tyre pit stop strategy considerations are different to those before.
"Firstly, the cars will be heavier with the extra fuel on board," explains Hamashima. "Although the additional weight itself is not a big issue from a tyre design perspective, the loads created by the aerodynamics of the cars in motion with this extra weight - in other words, the stress on the tyre compound due to inertia - means that the drivers will need to look after their tyres more than before, especially in the opening laps at the start of a race.
"In terms of pit stop strategy and tyre usage this is quite a big change. Previously, the amount of fuel left in the car would limit when a pit stop had to be made, but now the stops can be made to maximise tyre performance and track position."
Drivers still have to change tyres, and as before we will have two compounds from Bridgestone's dry tyre range which will have to be used in each race.
As an additional strategic element, drivers who qualify in the top ten will have to start the race on the same tyres with which they qualified.
"The drivers of the fastest cars will have a difficult decision to make in qualifying," explains Hamashima. "Often we have seen that the softer tyre is faster, but this tyre is not so good for a long run.
"Anyone who qualifies in the top ten with the softer tyre will then start the race with this tyre, and have to use it for their first stint when their car is heaviest."
The numbers of tyres available for drivers over the race weekend has also changed. For the past three seasons, each driver has had seven sets of each compound dry tyre – a total of 56 tyres. Changes to the regulations mean that this is reduced to six sets of the 'prime' compound and five of the 'option' at every race, meaning a total of 44 tyres.
"Tyre management is not just about looking at how a driver uses his tyres out on track, but when a team decides to use new tyres in practice sessions and qualifying, so fewer tyres means that competitors will have to be very considered in their decisions," says Hamashima.
2010 is also notable for a number of new teams joining the sport.
"We welcome new competitors to Formula One and it should be very interesting to see how they perform through the year," says Hamashima, "and we also see a familiar face return to race action with Michael Schumacher who will be eager to continue his good form from previous seasons."
As well as new teams, there is also a new circuit to learn in 2010, with the first-ever Korean Grand Prix.
"Racing in Korea will be exciting, as it is always a good challenge to visit a new circuit," says Hamashima. "We understand that the track will be part permanent, part temporary and the layout looks good. This race will be an exciting logistical challenge for us and the teams as we are visiting a new country.
"We also return to a country we know well as Canada is back on the calendar. All in all, it's a very exciting season ahead."