Bahrain: Sakhir Track Guide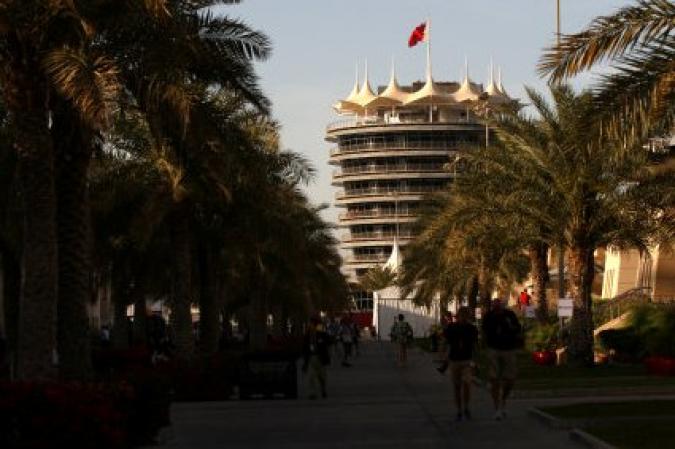 By Phil Huff
March 11 2010
Located in Sakhir, in the south of the country, the US$150 million Bahrain International Circuit opened early in 2004 and hosts it's seventh FIA Formula One World Championship Grand Prix this weekend.
The development of the circuit was underwritten by the Bahrain Government and was firmly supported by the Crown Prince of Bahrain, Shaikh Salman bin Hamad Al Khalifa, a lifelong motor sport enthusiast.
The circuit and its facilities itself are state-of-the-art. The track, which has seen many revision for 2010, actually consists of six separate circuits, including a 2.5km oval and a 1.2km drag strip. The new 6.299 km Grand Prix configuration consists of a kilometre long start/finish straight, 23 turns, including several low-speed corners which increases the technical emphasis on aerodynamic efficiency and traction, and a relief that ranges between zero and 18 metres, to give an undulating track that is sure to test the drivers. There are three genuine overtaking points, the most exciting being the downhill run into the hairpin at the back of the circuit.
The hot weather poses a challenge for both car and driver and although the humidity is generally lower than in the Far East, track temperatures will be high, with air temperatures expected to reach around 33°C during Sunday's race.
The facilities include a spectacular 10,000 seater grandstand, a total capacity of 50,000, an impressive pit complex for up to 18 teams and a large media centre for 500 people. Dominating the circuit is the nine-storey Sakhir Tower, which will host the VIP's attending the race in consummate luxury.
Last year's race saw Jenson Button take a third win from four races for Brawn GP, securing the victory despite starting from fourth place on the grid. Team mate Rubens Barrichello started sixth, climbing one place by the end to finish fifth.
The inaugural race saw Jenson managing to claim a second podium finish, taking third at the flag, while team mate Takuma Sato also claimed three points, bringing his BAR 006 home in fifth position.