Australia: This was a great day for tyre performance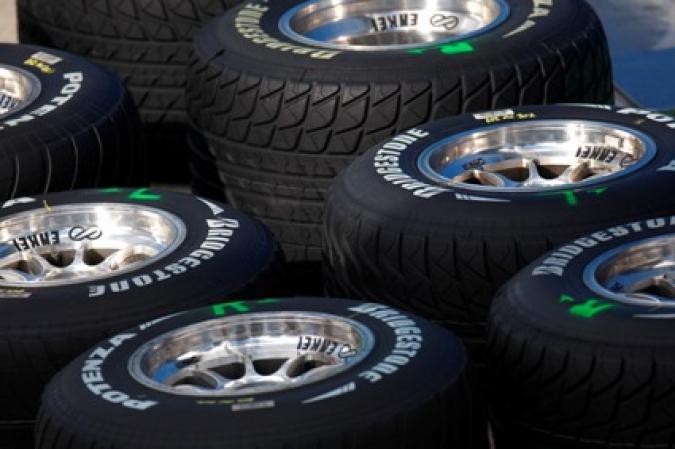 By Bridgestone Motorsport
April 4 2010
Vodafone McLaren Mercedes driver Jenson Button scored a fine victory in the Australian Grand Prix with a superb illustration of his tyre management skills by using one set of Bridgestone's soft compound tyre for all but the first six laps of the 58 lap race.
Button started, like the rest of the field, on Bridgestone's Intermediate tyre after rain fell on Albert Park. The reigning champion was first to pit for a set of the soft dry compound Bridgestone Potenzas, and then drove all the way to the chequered flag on these tyres to score his first race victory of 2010.
Renault F1 team driver Robert Kubica used the same strategy to gain his first podium for his new team whilst Felipe Massa took third place for Scuderia Ferrari Marlboro, also on the same strategy. Pole-man Sebastian Vettel was unfortunate to exit the race from the lead in his Red Bull, whilst his team-mate Mark Webber set the race's fastest lap on lap 47 using the soft compound.
Hiroshi Yasukawa
DirectorBridgestone Motorsport
"What an entertaining race and superb showcase for our Bridgestone tyre technology. Congratulations to Jenson Button for his first win for Vodafone McLaren Mercedes, and well done to Robert Kubica for his strong second place for the Renault F1 Team. Albert Park provided an excellent race environment and we are happy to have seen exciting racing for the fans here and around the world."
Hirohide Hamashima
Director of Tyre DevelopmentBridgestone Motorsport
"This was a great day for tyre performance, strategy and racing as we saw interesting action on track and a good illustration of the benefits of tyre management. The soft tyre was the preferred race tyre once the track dried, and this is a reflection of the track and weather conditions suiting the lower temperature working range tyre. Jenson Button did a superb job to look after his soft tyres for 52 laps for an impressive victory. Robert Kubica also completed a long stint showing good tyre management for second place. There was an interesting battle between the one stop strategies of the Ferraris and the two stop strategy of Lewis Hamilton. We are happy with the performance of our intermediate tyres which were used to start the race, with these heavy cars, and then performed well as the track dried.
"Careful tyre management meant the soft could last for so long in today's conditions and this provided a showcase of driver tyre management skills. The degradation of the soft was less than we would have seen on a fully dry track, and the lap times were quite slow because of this. The hard compound, as used by Rubens Barrichello, also delivered a good performance so we are happy."