Facts and figures of the BMW Sauber F1.07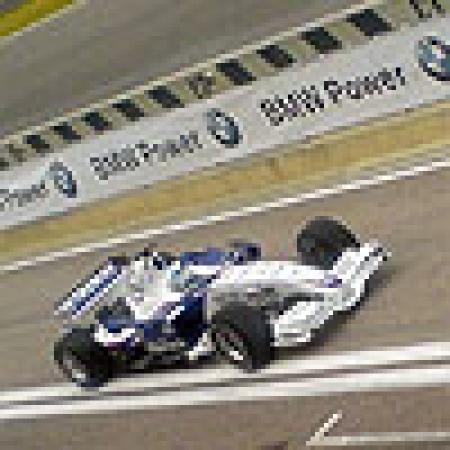 By BMW Sauber F1 Team
February 25 2007
In the third and final part of our series, we bring you further interesting details from the world of Formula One. This time we focus on the technical specifications of the BMW Sauber F1 Team's 2007 challenger, the BMW Sauber F1.07, and the BMW P86/7 engine.
- Parts of the protective BMW Sauber F1.07 monocoque consist of 60 layers of carbon fibre. A single carbon fibre is around six micrometres thick. The baking process in the autoclave is repeated three to four times for the monocoque.
- Carbon brake discs and pads require a minimum operating temperature of 550-650 °C. During braking they reach temperatures over 1,000 °C.
- Formula One tyres may heat up to 130 °C. Beyond this threshold there is a risk of blistering.
- After a race, it takes the team at least eight working hours to dismantle a car, test and replace individual components and reassemble the car.
- Assembling the BMW engine takes around 120 working hours.
- Almost 200 units of the BMW Formula One engine are built for rig testing, test drives and races.
- The BMW P86/7 engine consists of approx. 1,100 different parts and some 5,000 in total.
- The P86/7 was configured on the basis of the homologated P86 engine within the scope of the permitted modifications and with a rev limit of 19,000 rpm, as stipulated by the regulations.
- Maximum piston acceleration in the BMW P86/7 is 10,000 times the speed of the earth's rotation. Peak piston speed is 40 metres per second, or from zero to 100 km/h in 0.3 milliseconds. This exerts a force of almost three tonnes on the conrod. Average piston speed is approx. 26 metres per second.
- The exhaust reaches a temperature of up to 950 °C, while the air temperature in the pneumatic system rises to 250 °C.
- Over an average race distance of 300 kilometres, the BMW V8 engine undergoes around 6.5 million ignitions per grand prix.