Who is Timo Glock?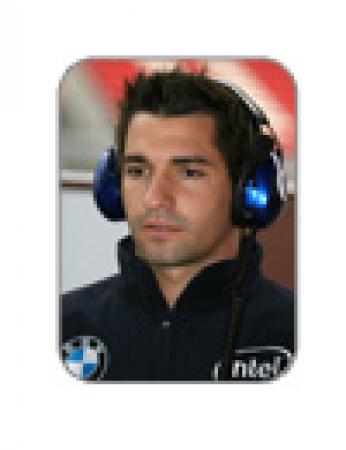 By BMW Sauber F1 Team
March 3 2007
So, who is Timo Glock? Find out all about the German driver here! Timo has become the team's 2nd reserve and test driver ahead of the 2007 season.
"Formula One has always been my goal," says Timo Glock. A dream he shares with many other up-and-coming young guns. However, nearly no other driver made a similarly focused effort for making it to Formula One as the today 24-year-old German. He caused a stir in every series he competed in so far and used to be a race-win contender right away.
In 2001, he secured the German Formula BMW title and afterwards, he charged across the higher single-seater categories at racing speed. In Formula 3, the GP2 Series and even in the American ChampCar World Series he made for a permanent impression. In 2004, Eddie Jordan offered him the chance of proving his skills in Formula One – and again Timo delivered in fine style. At first, as test driver, he impressed the engineers with his massive technical comprehension. When he was offered the opportunity to contest his maiden Grand Prix at Montreal, he also displayed the necessary fighting spirit by finishing seventh – and scoring two World Championship points.
In the 2004 season, Timo's team-mate was no other than Nick Heidfeld. And now, in 2007, the pairing is going to again work for the same squad. While Nick will battle it out for World Championship points and podium finishes, it will be Timo's task to support the team's GP regulars during the tests.
According to Timo, the fact that he has already contested Grand Prix races represents a major advantage. "I know the operational procedures and how you have to work," he explains. "I have got the experience it needs in certain testing situations. I know what the engineers want to hear, and I'm able to set consistent lap times." In 2007, he wants to make use of all these skills to help the team on the way to securing further successes. In the end, Timo Glock has succeeded in realising ultimate goal: to return to Formula One.
Factsheet.

Name: Timo Glock

Date of birth: 18th March 1982

Place of birth: Lindenfels, Germany

Residence: Brensbach-Wersau, Germany

Marital status: single

Hair colour: hazel

Eye colour: hazel

Races contested: 4

Victories: -

Best championship placing: 19th (2004)

Pole positions: -