The BMW Sauber F1.09 - a true newcomer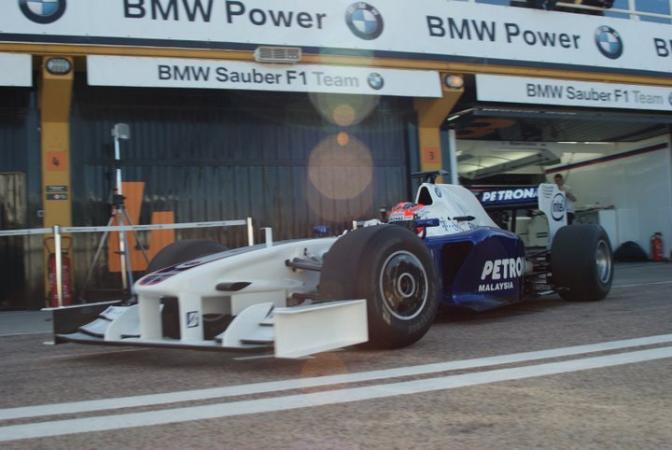 By BMW Sauber F1 Team
January 20 2009
Fundamental changes to the regulations have, in many cases, consigned the fruits of experience to the waste bin. Development work on what will be a radically different race car got underway even earlier than usual.
Indeed, the concept phase for the BMW Sauber F1.09 began back in February 2008. The 2009 car cuts a very different figuree from all of its predecessors. Its nose is higher and much wider than before. The huge front wing consists of three elements and streches across the full width of the car. The car wing, on the other hand, is considerably slimmer - in line with the new regulations - and stands unusually high against the onrushing air. Intricate aerodynamic add-onsm such as air deflectors and cooling air intakes, have been reduced to a minimum. Another eye-catching feature are the sidepods, which now are higher at the front.
2009 also marks the return of treadless tyres (slicks) to Formula One. These will deliver increased front-end grip, which encourages moving more weight to the nose of the car. Counteracting this, however, is another new development which the teams have the option of introducing in the forthcoming season: The component parts of KERS (Kinetic Energy Recovery System) add extra weight at the rear of the car. Alongside aerodynamics and the optimum use of the slick tyres, the integration of KERS represents another key chellenge for the engineers. To this end, front axle has been modified and the rear axle is a new design.