Car by car, the season so far. Part 2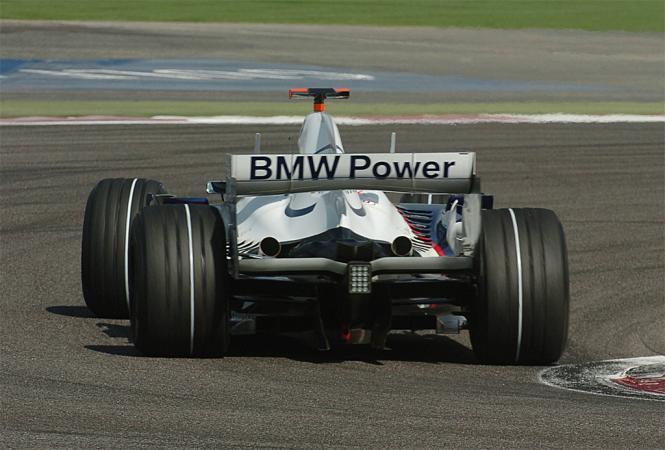 By PsyM
May 29 2008
This is part 2 of my editorial about this current f1 season. This one is about races 4-6. All teams are included from Super Aguri to Ferrari! Hope you all will enjoy it. Feel free to keep the disscusion going at the forum as I´m sure you all have different views on the subject! Cheers,Peter aka PsyM
Car by car ,the season so far. Part 2 Barcelona-Monaco
Cars nr 23-22 McLaren-Mercedes
From Barcelona and forward it has been 3 great races from Lewis and he has scored podium finishes in all. The icing on the cake was off course his dominant victory at Monte Carlo circuit this weekend. So the conclusion is that Hamilton has once again found his form and is a genuine title contender. Car nr 23 however has had a nightmare 3 races with Kovalainen in the cockpit. At Barcelona he had a nasty looking accident, at Turkey a puncture ruined his race, and at Monaco he stalled on the formation lap….
Heikki can only hope the bad luck will turn around. But I think it´s to late for a title challenge.
Cars nr 21-20 Force India-Ferrari
Well what a heartbreaking end to a magnificent Monaco GP by Adrian Sutil! I really felt for him when running in 4th he was taken out by Raikkonen after the restart. This was Force Indias best chance to score points this season… It might not come another chance.
Although Sutil did a great job in Monte Carlo, it has been the other Force India with Fisichella in the car that has made the biggest impression so far.
I expect Fisichella to continue to be the leader for the next part of the season.
Cars nr 19-18 Super Aguri-Honda
Really heartbreaking to see this popular team go under. But without the right finances you can't expect to race in f1.
Cars nr 17-16 Honda
The Honda cars has definitely improved during these last three races. The "Dumbo ears" seems to be working fine on the RA108. Button scored 3 valuable points at Cataluyna and Barrichello scord another 3 at Monaco. Barrichello also broke Patrese´s old racord of most F1 starts at the Turkish GP.
If Honda to really be a midfield contender they still has to up their game somewhat. Right no the only have Force India behind.
Cars nr 15-14 Toro Rosso-Ferrari
Well it´s no surprise that the team has continued down at the bottom of the timesheets. The old machinery hasn't been up to standards. The driver pair has been very evenly matched so far with Bourdais being faster sometimes and Vettel other times. Vettel will be delighted to finally score this season with a fine 5th place at Monaco. The new car has arrived and hopefully it will improve STR´s pace so the more consistanly can mix it with the midfielders
Cars nr 12-11 Toyota
Trulli has continued to outperform his younger team mate Glock. This comes somewhat of a surprise for me as I thought Glock would give Trulli a good challenge… But its been quite the opposite. Trulli for me is one of the stars of the season so far for me. He has proven to bee consistent and has been there to collect the pieces when cars ahead has failed. Glock really needs to get his act together if he wants to be in f1 next season.
Cars nr 10-9 Red Bull-Renault
Mark Webber really needs to get some credit for his work this season. For me, along with Kubica, he has been the star in the first 6 races. Scoring all of Red Bulls 15th points and he hasn't put a foot wrong along the way. Really Impressive and I wouldn´t mind having him as a BMW-Sauber driver in the future.
Coulthard is most likely doing his last season. He has failed so far to shine and he must be very embarrassed with his 0 score against 15 for Webber.
Cars nr 8-7 Williams-Toyota
Everybody is talking about the great Rosberg and Nakajima goes by unnoticed for most of the time. The fact is that Rosberg is for sure the better qualifier, but Nico is doing a lot of mistakes along the way. Nakajima also makes mistakes but he is closer to Rosberg than most of us realise. I don´t think any other pit crew has changed so many frontwings as the Williams mechanics have done. 15 points have been scored so far with 8-7 in Rosbergs favour. The team will have to watch out for Renault and Toyota as I think they will become stronger during the season.
Cars nr 6-5 Renault
Alonso has continued to dominate Piquet JR. If Nelson don´t get his act together soon I think Renault should replace him. He is by far the worst driver on the grid in my opinion. He has done nothing right and he is only in F1 because of his name. That's my honest opinion.
Alonso has showed us that he still is a great driver and he has scored all Renaults points so far. If the trend continues I think Alonso will by the end of the year be sitting in another car. Piquet wont score at all this season….
Cars nr 4-3 BMW-Sauber
Applause, Applause for Kubica! What a difference a year makes! Last year it was Nick that was the better driver, this season however it´s cleary Robert. 3 podiums so far and the win is not that far away… although it will be hard to earn it on merit. Nick has had disappointing start so far. The biggest problem is the tyre temperature which seems to cause Nick a lot of problem. Hopefully he can figure the problem out very soon as we need both drivers to deliver if we want to be able to fight for the championship.
Cars nr 2-1
Felipe has regained his form. And I must say that he managed to drive a good race at Monaco in the rain, something I was sure he wasn´t gonna be good at. For Kimi his form as fallen of a bit with two disappointing showings in both Turkey and Monaco. The two Ferrari guys however remain my favourites for the title…. Only Lewis can challenge.
View a Printer Friendly version of this Story.
Car by car, the season so far. Part 2
Discussion started by BMW Sauber F1 (IP Logged), 29/05/2008 19:22
Raid Phoenix
30/05/2008 21:38
Thanks Peter!
Racing against the machine!
RedWebber07
31/05/2008 11:40
Replace Heidfeld with Webber!
________________________
Mark Webber - WINNER 2009 German Grand Prix!
tghik
31/05/2008 13:39
I have good words about Webber but he is not a complete known to me. To confirm how really good he is he needs better car or better teammate.