Insight info of the teams current test performance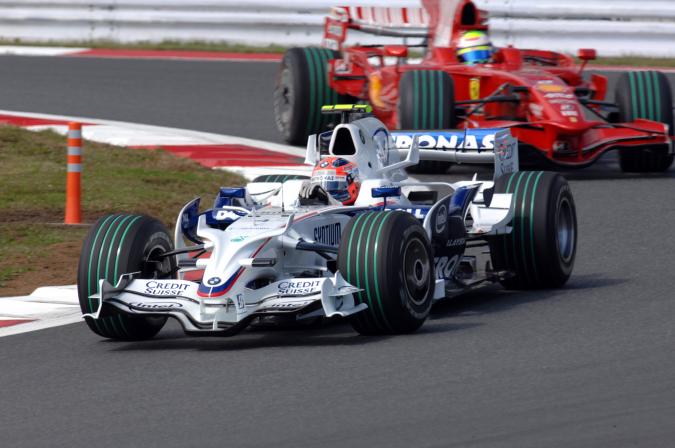 By The Offsider
February 24 2009
Here we provide a compilation of info related to the latest tests, both Bahrain and Jerez, made by AFCA. We hope you enjoy, and we will bring further info soon, as well as a detailed analysis of the current "pecking order"

- On Thursday Massa and Heidfeld set their best times at the end of long runs. Glock already set his best time in the fourth lap because in the afternoon Toyota was only doing short stints in order to try out as many set-ups variants as possible. The change in plan was necessary because it took a long time to resolve a hydraulic failure. Vasselon: ''The hydraulic fluid had become filthy. For a long time we've tried to change the easily-accesible parts until we found the real cause of the problem.'' That day Glock had to stop testing 20 minutes before the end due to there being oil on the clutch.

- BMW Sauber struggled to get to work the medium and hard compound Bridgestone brought to the test. Ferrari's struggled to get the front tyres to work in case they were of the medium sort. (Overall the medium and hard compound were deemed a bit too hard for Bahrain). For a good part these tyre problems were related to the weight distribution that KERS forces the teams to have. Not using KERS, Toyota understandably didn't have as many problems in this respect. Vasselon: ''All four compounds are rather on the 'hard side'. We've used all three compounds that we had at our disposal here. The super soft one is rather a super medium one: fast and very consistent.''

- Looking at the top speeds in sector 3, Raikkonen and Heidfeld - having KERS on board - were 5 to 7 km/h faster than without being equipped with the device. Ferrari and BMW Sauber didn't use the recovery system all the time. Theissen on the times the F1.09 was being serviced in the pitbox because of a problem: ''They're not related to new developments.''

- For the first time the interaction between KERS and the new aerodynamics (moveable frontwing) could be seen. (On a straight), despite less downforce, you cannot come that close to a driver in front that KERS would then actually allow you for a (successful) overtaking manoeuvre. For now it seems that for ovetaking, KERS is only going to work on really long straights on circuits like Monza and Shanghai, or at the start of a race as soon as the drivers hit a speed of 100 km/h.

Theissen on KERS: ''We expect it to be race-ready come Melbourne. (But) we will decide on whether it will be used or not depending on the driver and track characteristics.'' Within BMW Sauber there appear to be two 'camps': 'light-weight' Heidfeld is willing to drive with it, Kubica, clearly not being a fan of KERS, doesn't.

- Williams, like most other teams is still uncertain whether it will have KERS (during the first race). In any case, a decision has yet to be taken. Michael: ''And I don't say that because there's a great deal of secrecy to it. It's simply because we really don't know yet. Everything will depend on the progress we are going to make in the coming months.''

There's not even a deadline on when the decision is to be taken, Michael (smiles) : ''Theoratically we can wait with that till Thursday evening in Melbourne.''

Prospects are not looking too bad though: at Jerez KERS was in the car but wasn't switched on. In this way the team simulated the effects (on the tyre wear etc.) of the high weight. Despite the extra kilo's the FW31 was fast. So if the weight were to be taken out, the car would be even quicker and in case the extra weight would be replaced by KERS itself, then more power, that so far wasn't available, can be called up.

- At the moment Williams is willing to find out whether extra weight can improve the balance of the car in such a way the tyres will be used better. Tyre management will be key this year and getting that right brings you more than KERS does.

After the tests in Jerez and Bahrain the teams are working hard in the factories trying to improve the car and manufacturing new parts. Michael: ''We now have a solid basis on which we can start our development. But we also have to develop in an extremely forced way because there's going to be a decisive phase now: those that do not make progress intensively will quickly fall behind the other teams.''

Domenicali is aware of the situation: ''This year a lot of the work will shift to the testbenches and the factory. You have to risk a lot more: everything that's not working and isn't on the car in Melbourne can hardly be made up for during the season.'' Therefore the amount of progress that can be made will vary from team to team.

McLaren is working on a completely new interaction between the floor and the rearwing. That's were most potential is hidden. Haug: ''In the coming weeks our car will transform. We very accurately know what can still be expected in terms of downforce levels.''

According to Eeckelaert (ex-Honda) Renault hast he most room for improvement. Least is expected from Red Bull (and Force India) because the car has the most up to date development status, it being introduced at such a late stage.
*This info has been provided by AFCA with his permission. Some parts of the info are a translation of Motor Sport Aktuell information.