Kobayashi leads Sauber to biggest points haul of the season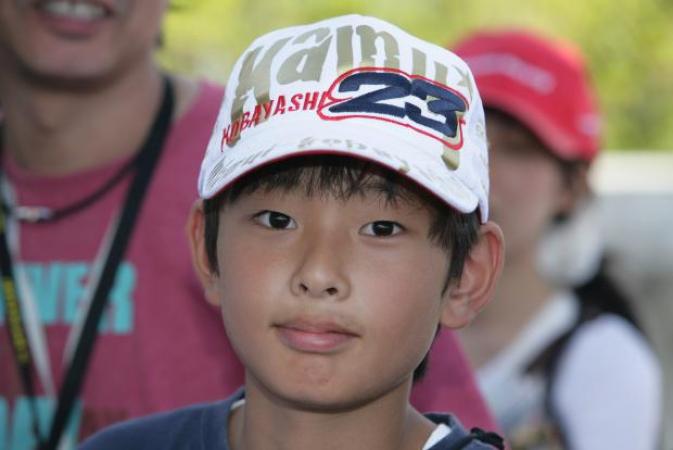 By Sauber
October 12 2010
Japanese GP
At the Japanese Grand Prix in Suzuka Kamui Kobayashi and Nick Heidfeld achieved the best result for the team this season. The Japanese proved once again his fighting spirit and worked his way through from 14th on the grid to seventh at the finish. Nick Heidfeld also drove a very good race and took the chequered flag in eighth.
Weather: sunny and dry, 26-27°C air, 32-37°C track
Kamui Kobayashi: 7th C29.04 / Ferrari 056 "I tried my best and I am very happy. It was a great race for our team, and I'm very pleased for the Japanese fans who have watched an exciting race. It is the second time we have got both cars in the points, and for me it was really something to come back here and race for the first time after seven years in front of my home crowd. Nevertheless it was a very tough race today. Qualifying and the race in the space of only a few hours made it quite a busy and unusual Sunday. After the start I saw the accidents in front of me, and I was really lucky not to be hit. Later it was not too easy to overtake and I had some contact. The car was damaged, but it was not too severe and I was able to finish the race. I really want to thank the team for the great job and the fans for their fantastic support."
Nick Heidfeld: 8th C29.03 / Ferrari 056 "I'm quite happy – it is the best result for the team this season. In the end I could have finished one place higher, but I was on a different tyre strategy to Kamui and he was obviously faster with his fresh option tyres. I started on the option tyres. Obviously I was meant to push really hard in the early laps, but then the safety car came out and later I got stuck behind Rubens (Barrichello). The team did a very good job by calling me in early for the change to the prime tyres. Compared to Singapore, we made good progress in race performance. For qualifying, I think, there is more to come. I'm looking forward to the three remaining races."
Monisha Kaltenborn, CEO Sauber Motorsport: "It was a fantastic performance by the whole team, which proves we are going in the right direction. Nick showed he has learned quickly. In only his second race in the C29 he gave a great performance. Kamui was simply incredible in his home race. The way he overtook several competitors was absolutely spectacular. Congratulations to the whole team."
James Key, Technical Director: "I'm delighted with the race and the result we achieved. We just missed out in qualifying, but our race performance more than makes up for that. Both drivers got a clean start and were able to avoid the problems in turn one. We decided for a split strategy with Kamui on the prime tyre and Nick on the option, and both strategies worked in the way we hoped they would. Kamui did a great job to hang on with the prime. He drove superbly to control his race, but overtook as well on a track where overtaking is very difficult. On the option tyres at the end he was absolutely spectacular. Nick also did a fantastic job. He drove exactly the race he needed to. The pace was good, and it's a great result in just his second race after coming back. The team on the pit wall did a great job as well as did the mechanics. It was a great performance from the whole team
View a Printer Friendly version of this Story.
Kobayashi leads Sauber to biggest points haul of the season
Discussion started by BMW Sauber F1 (IP Logged), 12/10/2010 09:20
BMW Sauber F1
12/10/2010 09:20
What do you think? You can have your say by posting below.
If you do not already have an account
Click here to Register
.
KineticKid
12/10/2010 09:51
Great job by Nick too! That shouldn`t be forgotten. Even without Kamui`s mistake in the 2nd to last corner in qualifying, Nick would`ve been within a tenth of Kamui`s pace.

Too bad we won`t have a Nick-Kamui pairing next year. Would`ve been very exciting with the amount of overtaking those two would attempt.
TheContrarian
14/10/2010 23:53
It feels good to be happy for this team again. Admittedly, when Nick was not brought back this year, I lost interest.

First, Peter brought on board James Key. Secondly, Kamui seems to have matured well this season and is aquitting himself well. Finally, bringing in Nick to close out the season has been a decent move.

Whose to say PDR wouldn't have faired the same. I don't know. I will say that I am impressed Nick is right on pace after 2 races in a car brand-new to him.

Excellent result for the team. Hopefully they can continue over the remaining races now that FI seems to be fading a bit and have more good results.