Peter Sauber cranky about "unsporting behaviour"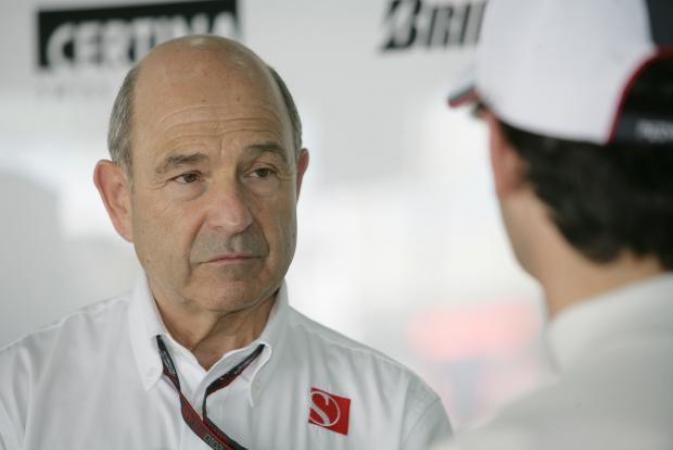 By kineticKid
October 26 2010
Peter Sauber has voiced his displeasure with the demeanor of the Mclaren and Ferrari mechanics who were seen cheering at the misfortune of Red Bull's Mark Webber and Sebastian Vettel following their respective DNFs.It should be noted that BMW Sauber crew members were seen doing the very same at the site of the team's first - and only win - the 2008 Canadian Grand Prix, following Lewis Hamilton's buffoonery at the end of the pitlane, which took himself, as well as Ferrari's Kimi Raikkonen out of the race.
What do you think?
Does Peter have a valid point? Were McLaren and Ferrari's lack of decorum bad for the sport? Or is it inevitable that crew members will betray their true emotions in the heat of battle?
View a Printer Friendly version of this Story.
Peter Sauber cranky about "unsporting behaviour"
Discussion started by BMW Sauber F1 (IP Logged), 26/10/2010 01:19
BMW Sauber F1
26/10/2010 01:19
What do you think? You can have your say by posting below.
If you do not already have an account
Click here to Register
.
TheContrarian
26/10/2010 01:25
F1 needs to have more emotion. I have no problem with it.

I don't think it was unsporting, but teams who were excited to have gained an unexpected advantage. People get caught up in the moment.

I think Peter should relax a little on this one. That is my take, I could be wrong...
MACLARENFAN
26/10/2010 04:04
Cheer up Peter, Have you forgotten Malaysia when Mark Webber took out Hamilton, The Red Bull machanics did the same thing. What goes around comes around mate.
sessions
26/10/2010 19:15
Well call the kettle black !
You mean Peter Sauber, "The Cold Swiss Monger" who has delivered several shivering responses in the area of being a very bad sportsman concerning his drivers. The guy who consistently banishes drivers over the years. No he doesn't overtly jump with joy as those team members do on TV.
He politely and quietly just pulls the cord to the guillotine and severs their contracts.

sessions



Edited 2 time(s). Last edit at 2010:10:26:23:51:42 by sessions.
racer-fan
27/10/2010 00:07
Quote:

sessions
Well call the kettle black !
You mean Peter Sauber, "The Cold Swiss Monger" who has delivered several shivering responses in the area of being a very bad sportsman concerning his drivers. The guy who consistently banishes drivers over the years. No he doesn't overtly jump with joy as those team members do on TV.
He politely and quietly just pulls the cord to the guillotine and severs their contracts.

sessions
Too true