Clarification regarding the polemic around Raikkonen's win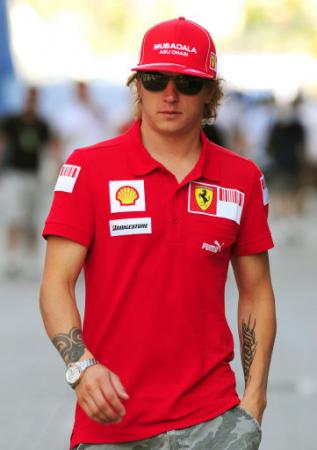 By BMWF1Talk
September 3 2009
Regarding our article on Wednesday about the first corner incident in Spa, we would like to clarify some points that apparently have been misunderstood by some readers:
-By no means did we criticize the fact itself of Raikkonen entering the run off area. In our understanding, and as it was clearly explained in the article, Kimi was forced to go there and had little, if any, other choices. Otherwise a pile up would have been very likely.
-Our point was regarding how Kimi Raikkonen re-joined the track, and the issues that arose on whether or not he gained advantage during and after this process. For that matter we stated the rules (Appendix L, Chapter 4 of the 2009 Sporting Code) and showed some precedents, although none of them were similar enough to make totally conclusive remarks.
-Kimi may have not gained any time advantage while going through the run off area compared to going around the track with it empty, but from the footage is clear that he took the fastest option he had, and if he had stayed on track he wouldn't have been so in front. Positions' wise, however, it seems clear that he did gain an advantage.

-We don't expect any penalty to be applied at this stage, and for the sake of Formula1 image we would prefer this kind of "after wards" penalties never happened. However we just expressed that in our view, with the rules in hand, something not within them had happened.
-Some argue that if it wasn't within the rules, why didn't other teams protest? We gave some possible reasons that are speculations based on facts, which we will re-state here:
·The existence of unwritten rules regarding this kind of track situations.
·Force India is rumored not have completed the payment of the 2008 Ferrari engines yet, and a protest against Ferrari would only worsen an already delicate situation. In fact it is suspected that in compensation for Fisichella joining red team, FI would see part of their debt "forgiven".
·The Hinwil-based team resulting of BMW Sauber's survival, if it happens, is most likely set to use Ferrari engines in 2010. Protest against 2009's Ferrari maiden win wouldn't help to finalize a contract, obviously. The already damaged image of BMW could suffer, as well.
·Toyota wasn't influenced at all, as Trulli had to retire anyway, and earlier he had to pit to replace his front wing for a reason that Kimi was not to blame for, so would have not being in the haunt of points anyway.
·Red Bull has ties with Ferrari too, given the engine supply to Toro Rosso. As well they were not directly in the incident, which makes them less, let's say, "valid" (not in a legal sense, but rather in a morale one) for protesting. The latter applies for the rest of the teams.
-We talked just about Raikkonen's case, and not the other drivers in a similar situation -Button, Badoer- as it was Raikkonen the only one that had achieved a result that could hamper others. Let us explain: Button had to retired after an accident just two corners later, and Badoer finished well behind the points, in 14th position, the last of those who made it to the checkered flag.
Pedro Martinez De la Rosa, regarded in the paddock as the most valuable test driver and one of the most intelligent and analytic figures, expressed during the TV coverage of the race that "an incident like this…at least it should be investigated by the stewards". Of course he is not a neutral observer, but he has shown in the past in his comments that he tries to be as close to the reality as possible. In any case he would be biased towards Kimi, as he is in fact a very good friend of Raikkonen, with which he shared half a decade in the same team.
We are not the only observers to have been surprised that no investigation was carried. A quick look around the net and the media in general will show so. In fact gathering the opinion "all around", it has been a close call between those claiming that Kimi gained advantage and should have been investigated and those who said the opposite, with varying percentages depending on where this opinions where collected from, and obviously, the team/drivers each supported.
Additionally we consulted a reputed lawyer that, while is not specialized in sporting matters, has an excellent record in other areas of law. He is not biased towards neither side as he doesn't support any of the parties involved. We showed him both the regulations regarding this matter and the video evidences. His conclusions were very clear, and said that the rules were very clear regarding this matter, unlike many other sections of the FIA regulations (double diffusers anyone?), and that if it was going to be strictly taken into account there was no doubt that Kimi Raikkonen -and the other drivers that acted in a similar manners- had infringed the rules. The key word in the regulations is the word "any", which leaves no room for possible discussion.
He pointed however, after we commented him about previous situations with stewards, that it may be the case that flexibility in the sport might be big enough that unwritten rules may prevail, as long as they have been agreed by the different parties in the past. We are unaware of the exact unwritten rules in this case, but we suspect they do exist, just like the "no more than 2 direction changes" before the first corner at the start.
All in all, if anyone felt an injustice was done in our article, we apologize, as it was not our intention to do so, but instead we tried to understand the situation and state the facts and regulations, so that anyone could judge on their own basis.