Twitter? that's f*cking bullsh*t, as Stoddart would say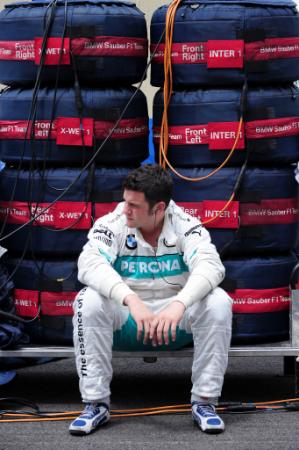 By BMWF1Talk
September 7 2009
Normally the media doesn't admit mistakes until very late, if they do. However we want to differentiate us and admit "we screwed up". Yes, we did, as Obama would say. It was yesterday on a report about the possible buyers of the BMW Sauber team. Everything was fine, excepting for one part,...
...the part where we mentioned about Paul Stoddart and a fake twitter account, where it was claimed, usurping his personality, that he may buy the team.
We were skeptical on that, but since two days passed since we discovered it and seemed that it had gone unnoticed but there was a (slim) chance that it could be true, we risked.
The couple of other tweets at that time on that account weren't serious, but given the personality of Paul we thought they might be simply his typical unconventional approach.
So, we decided to risk and failed. We warned we hadn't been able to confirm the reliability of that account, though. In other occasions we have tried to stay away from rumors, the latest example being the much-talked move of Kubica to Ferrari in Monza, which at no time did we believe it would happen...and we were proven right. So credit when is due, and admit mistakes when its evident. We promise it won't happen again. And we don't mind laughing about ourselves...

Sorry Paul! though, we still miss you at F1 and would like to see you back soon.

As for us...Epic fail: