Hinwil's future: BMW Efficient Dynamics, Sauber or AirAsia?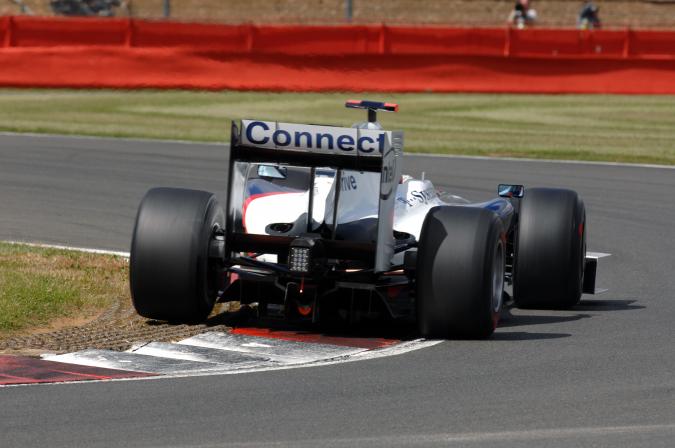 By The Offsider-BMWF1Talk
August 20 2009
Those are the 3 main chances the Hinwil-based factory has to survive, we hear. Here we analyse why
Apart from the already known Peter Sauber's rescue option, two alternatives have arisen lately.
One of them comes from claims that the team could be taken over by Malaysian company AirAsia, current sponsor of WilliamsF1, arguably with some coordination with BMW Sauber's main sponsor Petronas, the oil company...from Malaysia, too. AirAsia leading figure Tony Fernandes commented that at the moment they will stick with Williams...so far.

Unlikely rescue option? yes, especially if BMW still keeps their economic demands that high, but never say never.

Another, more likely one is that BMW would use the factory for projects related to their "Strategy Number ONE", dedicated to new technologies of road cars, especially the ones linked to energy efficiency. Le Mans project, with the efficient diesels and KERS implemented in the series, could be on the cards...just in case, you heard it hear first!
This latter solution would be good news for the staff, as it would cut redundancies to the minimum, and would benefit both the brand -and its already damaged image- as well as the cars we will drive every day in the near future. However it wouldn't be so good for F1, for the team fans nor for Peter Sauber...who despite being in a passive role, and not willing to step up at all, still has racing running through his veins, and created Hinwil for racing, not "plain" road cars.
Word from the prestigious GrandPrix.com is already confirming this alternative's chances, which we started to take into account right after the BMW's board conference (I recommend to read the full statement, paying attention to details).

Full analysis article on the possibility of Hinwil becoming a BMW base for new efficiency technologies to come tomorrow

View a Printer Friendly version of this Story.
Hinwil's future: BMW Efficient Dynamics, Sauber or AirAsia?
Discussion started by BMW Sauber F1 (IP Logged), 20/08/2009 14:31
BMW Sauber F1
20/08/2009 14:31
What do you think? You can have your say by posting below.
If you do not already have an account
Click here to Register
.
allanjelly
20/08/2009 16:03
I don't believe in Le Mans. BMW latest decisions showed that maybe they want to race and win but the decisive factor is their fear of defeat.
They're bunch of cowards and will not take another risky project. What makes me so sure about it is the fact that they would have to risk loosing to Audi - another german car manufacturer. Loosing to Mercs in F1 is more than enough for them.
SELL IT YOU STUPID LOOSERS!!! YOU DON'T KNOW WHAT RACING IS ABOUT! SELL IT!!!