RS27 V8 Engine Technical Specification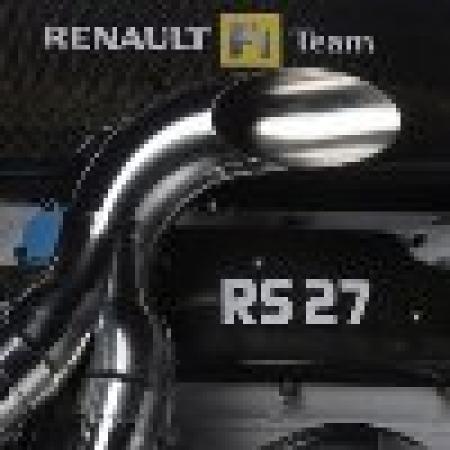 By Renault F1
January 26 2007
The RS27 is a modified version of the RS26 V8 engine that completed the 2006 Chinese and Japanese Grands Prix in Fernando Alonso's car.
Capacity 2400 cc
Architecture 90° V8
Weight 95 kg
Max rpm 19,000 rpm
Spark plugs Champion
ECU Magneti Marelli Step 11
Fuel Elf
Oil Elf
Battery Renault F1 Team
All modifications to the engine have been carried out in accordance with Appendix 4 of the 2007 Formula One Sporting Regulations. These modifications have been carried out in order to optimise the engine's performance for the maximum rev limit of 19,000 rpm imposed by the regulations.
A detailed list of the planned modifications was submitted to the FIA by 15 December 2006, and an example of the definitive, homologated engine will be delivered by 1 March 2007.
Appendix 4 of the Formula One Sporting Regulations indicated that modifications could be made to the following areas in order to re-optimise the engine for the new rev limit:
- Inlet and exhaust ports
- Combustion chamber
- Inlet and exhaust camshafts (including followers)
- Inlet and exhaust valves
- Piston shape and squirt jets
- Piston pins
- Connecting rod small ends and bearings
- Big end bearings and oil flow rate to them
Modifications were also permitted to engine installation on condition that these brought no direct performance benefit.

Identical specification RS27 engines will be supplied to ING Renault F1 Team and to Red Bull Racing for the 2007 season and beyond.