ING Renault F1 Team announces change to driver line-up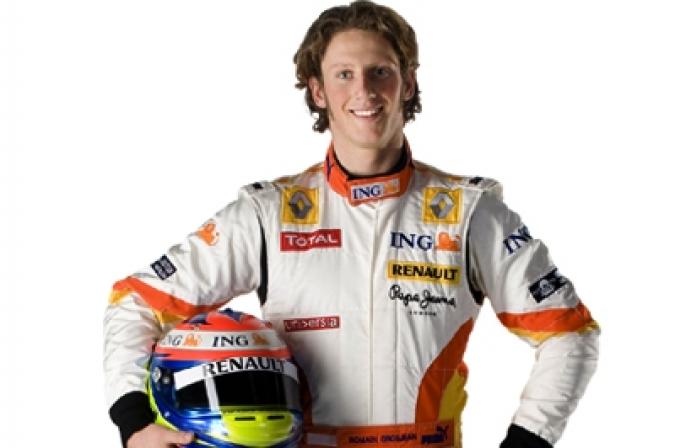 By Renault F1
August 18 2009
The ING Renault F1 Team announced today that Nelson Piquet has been released from his obligations to the team with immediate effect. Nelsonís departure follows a mutual agreement that this course of action is in the best interests of both parties.
Frenchman Romain Grosjean has been appointed as the second driver and will race alongside Fernando Alonso at this weekend's European Grand Prix in Valencia and for the remainder of the 2009 season.
This season Romain has been the team's third driver and has attended all races, which has allowed him to gain experience and become fully integrated with the team. The 23-year-old has been supported by Renault since he was 18-years-old and became part of Renault's Driver Development programme (RDD) in 2006 after winning the French Formula Renault title. In 2007 he was Formula 3 Euro Series champion and in 2008 he won the GP2 Asia Series. This season, Romain has been competing in the GP2 Series with Barwa Addax where he has demonstrated his talents with two victories.
ING Renault F1 Team Managing Director Flavio Briatore commented:
"We are happy to give Romain the chance to start racing with the team. He is an impressive young talent and we expect him to show his skills driving alongside Fernando as we take an aggressive approach to the second half of the season. We would also like to thank Nelson for his contribution during the time he has been with us and wish him all the best for the future."
Romain Grosjean commented:
"I am very proud that the Renault F1 Team has given me the chance to become a race driver. I'm looking forward to driving the R29 and helping the team get the best results possible. It's also an honour to be Fernando's teammate and to make my Formula One debut alongside a double world champion is especially motivating."
Brazilian Lucas Di Grassi will assume third driver duties in Valencia whilst continuing with his GP2 series campaign.
View a Printer Friendly version of this Story.
ING Renault F1 Team announces change to driver line-up
Discussion started by Renault Rockets (IP Logged), 18/08/2009 09:47
Renault Rockets
18/08/2009 09:47
What do you think? You can have your say by posting below.
If you do not already have an account
Click here to Register
.
Kristien
18/08/2009 12:07
great news. i think people are expecting alot from him in the future,
I wonder whether renault tried to get testing for him before the valencia GP????????
manuStudio
18/08/2009 14:39
Its not going to be easy for Grosjean to start his F1 in Valencia, if I remember correctly from last year there's almost no overtaking, so the Qualifying will be very very important.
Same will be for Alonso, the Qualifying will be very important, he knows that and the R29 still has it to prove its improvements. I guess its going to be super hot on track the whole weekend.

100% F1 Renault 2005-2006 WDC & WCC.
Kristien
19/08/2009 08:16
yeah a good position on the grid is needed, i just hope that we put a sensible amount of fuel in the car, there have been some occasions recently when i feel we could have put a little bit more in and dropped back a little on the grid rather than being on fuems
Sorry, only registered users may post in this forum.