Renault CEO confirms F1 commitment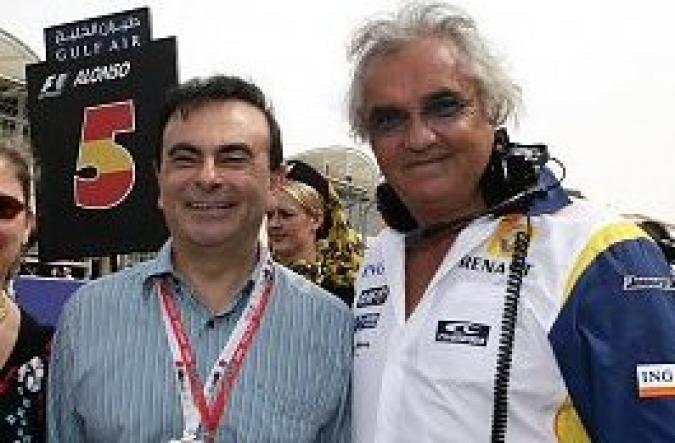 By Renault Rockets
May 27 2008
During the Monaco Grand Prix, Renault CEO, Carlos Ghosn confirmed lived to the French television media that Renault was in F1 for the long run. After he was asked how he felt about his team recent lack of form, he replied: "I have been shown our coming development and I feel very confident.
We are committed to Formula One for a long time." He was then asked if he believes in a possible victory this year, and replied that maybe not a victory but a podium will soon be possible.
Over the exclusive Monaco Formula One weekend, Renault went on to take the wraps off their new model, the Renault Laguna Coupé. The flowing lines of the newcomer's elegant, uncluttered design express timeless beauty and the promise of sheer motoring enjoyment. Its performance provides unprecedented pleasure behind the wheel thanks to the combination of its Active Drive chassis equipped with four-wheel steering and the brand new V6 dCi. Two Laguna Coupes completed several laps of Monaco's legendary circuit in the hands of ING Renault F1 Team test drivers Lucas di Grassi and Romain Grosjean, providing the many thousands of spectators with a unique and unexpected show.
For further information on the new Renault Laguna Coupé:
www.laguna-coupe.com
View a Printer Friendly version of this Story.
Renault CEO confirms F1 commitment
Discussion started by Renault Rockets (IP Logged), 27/05/2008 22:51
sessions
28/05/2008 16:09
That's good to hear they will all be working on the same page. Alonso can relax and can cash in his pay checque this week.
Maybe we may even see a tad more pace in Canada.

Session
Kristien
29/05/2008 12:56
great news, the team seem to be a little more committed than in recent years
Sorry, only registered users may post in this forum.