Sepang Testing Round-up: 27/03/2007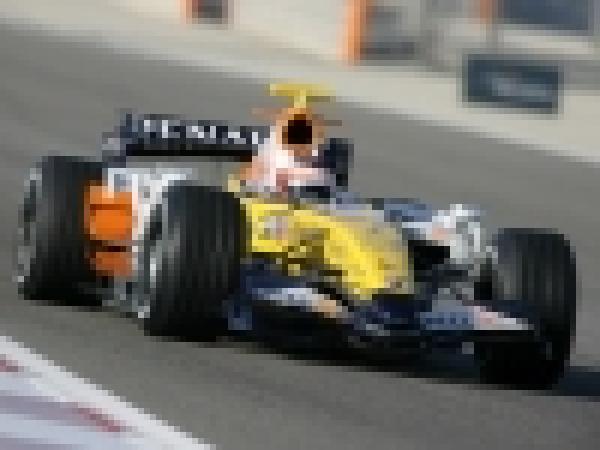 By Renault F1
March 27 2007
ING Renault F1 Team back in action and testing in Sepang! The ING Renault F1 Team's on-track development programme resumed today in the sweltering heat and humidity of Sepang, Malaysia. The first test session since the opening round of the 2007 season will see each team running with just one car, in line with the new testing agreement for this season.
As always, the team approaches the three days with a busy programme to work through – and began its work with Nelson Piquet Jr. at the wheel. His planned focus was to be a set-up programme, but a mechanical problem with the R27 disrupted his running and left the car in the garage for a large part of the day.
The Brazilian therefore completed fewer laps than expected, but the problems will not impact on the coming two days' work – as Chief Test Engineer Christian Silk explained: "Unfortunately, Nelson wasn't able to do many laps today after we hit problems. However, we got a good baseline set-up for the car, and the balance is now good enough to continue our programme straight away tomorrow with Heikki."
Heikki Kovalainen will take over driving duties tomorrow, in preparation for the Malaysian Grand Prix, round two of the 2007 championship, in ten days' time.
| | | | | |
| --- | --- | --- | --- | --- |
| | DRIVER | TEAM | BEST | LAPS |
| 1 | KUBICA | BMW | 1'36.187 | 92 |
| 2 | RAIKKONEN | Ferrari | 1'36.309 | 54 |
| 3 | WURZ | Williams | 1'36.612 | 89 |
| 4 | BARRICHELLO | Honda | 1'36.826 | 82 |
| 5 | DE LA ROSA | McLaren | 1'37.106 | 60 |
| 6 | MONTAGNY | Toyota | 1'37.267 | 73 |
| 7 | SATO | Super Aguri | 1'37.389 | 72 |
| 8 | COULTHARD | Red Bull Racing | 1'37.609 | 83 |
| 9 | PIQUET | Renault | 1'38.199 | 32 |
| 10 | SPEED | Toro Rosso | 1'38.503 | 69 |