Barcelona Testing Round-up: 30/04/2007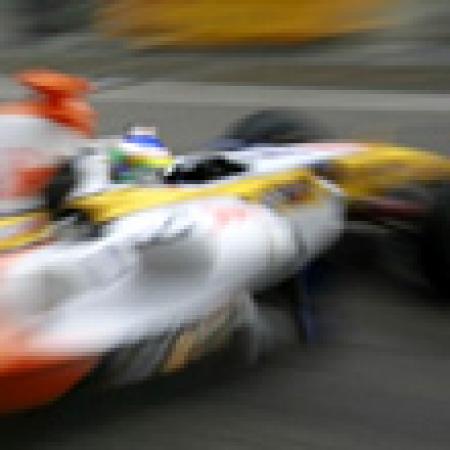 By Renault F1
April 30 2007
After a couple of weeks' break but a lot of hard work in the factories in Enstone and Viry-Châtillon, the ING Renault F1 Team was back on track today on the Catalunya circuit near Barcelona for a 3-day test session in view of next week's Spanish Grand Prix.
Nelson Piquet Jr. was at the wheel of the R27-05 for the first day's testing. The young Brazilian had a very busy time as he covered 125 laps, nearly 574 kms. His main aim was continue our test programme with particular emphasis on aero development in view of the coming Spanish race. Nelson did his job and was able to complete his work without any hitches helping the team to make a step forward in its scheduled programme.
Christian Silk, chief test engineer, commented: "We've begun our week's testing with a good day's work. We were doing aero testing that's part of our normal development programme, and took full advantage of today without running into the slightest reliability problem. It was good for Nelson to get back into the car and he did exactly what we expected of him. We'll continue our programme tomorrow on the basis of today's testing."
Nelson will hand over to his Finnish team-mate, Heikki Kovalainen, who will be out on the track tomorrow to pursue Renault's test programme during the second day's session.

| | | | | |
| --- | --- | --- | --- | --- |
| | DRIVER | TEAM | BEST | LAPS |
| 1 | SCHUMACHER | Toyota | 1'20.479 | 92 |
| 2 | RAIKKONEN | Ferrari | 1'21.195 | 97 |
| 3 | SATO | Super Aguri | 1'21.858 | 98 |
| 4 | DE LA ROSA | McLaren | 1'21.906 | 100 |
| 5 | HEIDFELD | BMW | 1'22.114 | 78 |
| 6 | BARRICHELLO | Honda | 1'22.655 | 131 |
| 7 | PIQUET | Renault | 1'22.763 | 125 |
| 8 | LIUZZI | Toro Rosso | 1'22.771 | 56 |
| 9 | COULTHARD | Red Bull Racing | 1'22.973 | 47 |
| 10 | FAUZY | Spyker | 1'23.343 | 43 |
| 11 | VAN DER GARDE | Spyker | 1'23.466 | 37 |
| 12 | NAKAJIMA | Williams | 1'24.248 | 31 |
| 13 | ROSBERG | Williams | 1'24.321 | 11 |