Tarek Obaid joins Renault F1 Team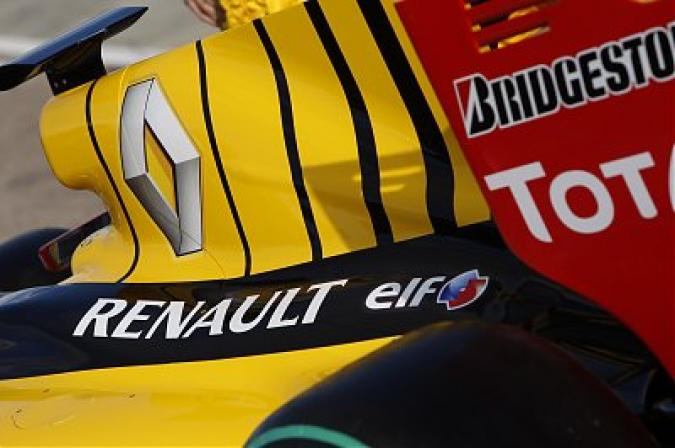 By Renault F1
May 13 2010
The Renault F1 Team is pleased to announce that Tarek E. Obaid will become a partner of the team. Mr Obaid is also the Co-Founder, Co-Partner and CEO of PetroSaudi International, a private Oil and Gas company, based in Al Khobar, Saudi Arabia with offices both in London and Geneva.
Renault F1 Team Chairman Gerard Lopez commented: "It is a true privilege to announce that my long-standing business associate and good friend Tarek Obaid will be joining the Renault F1 Team. Tarek brings a unique global perspective to our business as we solidify our operating model and begin an ambitious development programme."
Mr. Obaid said, "I am excited to join such a talented group with grand ideas and projects. Gerard is recognized as a global financial leader and creative innovator; I am happy to team up with him. I plan to be associated with the Renault F1 Team for many years to come as we pool our efforts and resources to return this proud symbol of French industry to the forefront of Formula 1."
Since December 2009, when Genii Capital acquired a majority stake in the Renault F1 Team to begin its F1 partnership with the Renault Group, the team has embarked on a determined strategy of revitalization both on track and off.
On track, a new management structure, dynamic driver line-up and targeted technical investment at Enstone, have yielded a promising start to the 2010 season that has re-established the Renault F1 Team as a credible sporting force. Off track, the team has attracted new business wins through the combination of its sporting pedigree and the unique added-value of the Genii Business Exchange*.
"Tarek's vast experience in identifying and executing successful strategic investment opportunities will be crucial as we expand the Renault F1 Team brand name, especially in the Middle East," concluded Gerard Lopez. "This tie-up also further strengthens the collaboration between the French and Saudi private sectors."
Mr. Obaid received his BS in International Relations from Georgetown University's School of Foreign Service. He is also a founder and investor in a series of companies, including a number of co-investments with Genii Capital. He is fluent in Arabic, English and French.
*The Genii Business Exchange utilizes the F1 platform as a travelling embassy for Genii Capital's activities in order to build, consolidate and activate business and political relationships on a global scale. The Exchange enables contact between existing team partners, the Genii Capital network of companies, and new business contacts throughout the world.
View a Printer Friendly version of this Story.
Tarek Obaid joins Renault F1 Team
Discussion started by Renault Rockets (IP Logged), 13/05/2010 14:41
Renault Rockets
13/05/2010 14:41
What do you think? You can have your say by posting below.
If you do not already have an account
Click here to Register
.
Kristien
13/05/2010 16:53
wow more deals! will there be more to come this weekend!?
Sorry, only registered users may post in this forum.