Renault F1 Team welcomes Japan Rags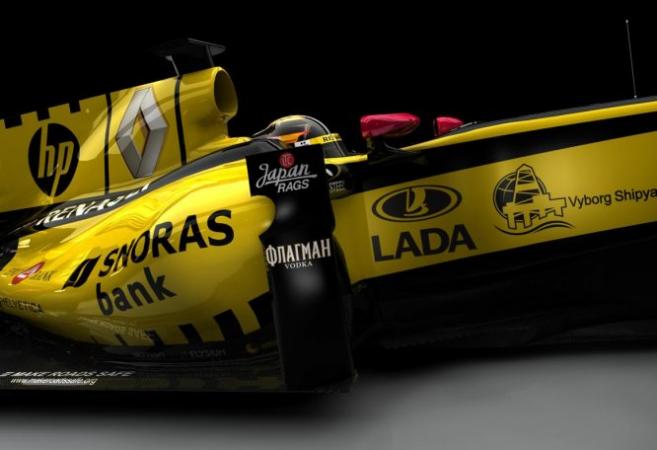 By Renault F1
November 6 2010
The Renault F1 Team is pleased to announce a new multi-year sponsorship agreement with Japan Rags, the men's clothing brand of the LTC Group.
The Renault F1 Team is pleased to announce a new multi-year sponsorship agreement with Japan Rags, the men's clothing brand of the LTC Group.
Founded in 1998, the LTC Group has already built an international following with 35 dedicated stores and 1,000 points of sale throughout Europe. This new sponsorship of the Renault F1 Team is aimed at growing global awareness of the Japan Rags brand to consolidate and support its international expansion. Japan Rags – a youthful and dynamic male-oriented brand – is the natural fit with the passion and excitement of Formula 1™.
Gil Richardière, Co-founder and CEO of Le Temps des Cerises, commented:
"Following the LTC Group's successful growth strategy in France – 35 own-brand boutiques, a dozen major department store displays and more than 600 points of sale – and the launch of subsidiaries in Spain and Switzerland, which gave us more than 1,000 points of sale throughout Europe, we wished to give fresh impetus to the development of the LTC Group by promoting Japan Rags through exceptional media coverage alongside a prestigious partner, Renault F1 Team. This partnership will be a key part of LTC Group's development strategy, to launch our brand in new markets and perhaps eventually to develop a network of own-brand boutiques. This new agreement will definitely strengthen the LTC Group internationally."
Renault F1 Team Chairman Gerard Lopez added:
"We are delighted to welcome Japan Rags to our network of team partners. This is a multi-year sponsorship agreement, and we believe that the sport's unique global footprint, allied to our team's growing competitiveness in the coming seasons, will enable Japan Rags to exceed its objectives for this partnership. We look forward to a strong and successful relationship together."
The Japan Rags logo will appear on the inside faces of the rear wing endplates of the Renault F1 R30, as well as at the top of the pod-vane on the leading edge of the car's sidepods.
About Japan Rags
A genuine specialist in authentic jeans, the LTC Group has built a reputation as experts in faded denim and vintage style. Created in the South of France by a father and son team, its male clothing brand Japan Rags is a fashion name enjoying strong growth. Through its philosophy of vintage denim, Japan Rags invents a new urban fashion trend every season with naturally aged products, inspired by second-hand clothing. The fabric is patinated, faded, worn and shaped to make the jeans look as if they have lived through time, from the days of the Gold Rush to the era of rock 'n roll. www.letempsdescerisesjeans.com
View a Printer Friendly version of this Story.
Renault F1 Team welcomes Japan Rags
Discussion started by Renault Rockets (IP Logged), 06/11/2010 12:57
Renault Rockets
06/11/2010 12:57
What do you think? You can have your say by posting below.
If you do not already have an account
Click here to Register
.
Sorry, only registered users may post in this forum.