Casey Stoner makes it six wins at the US GP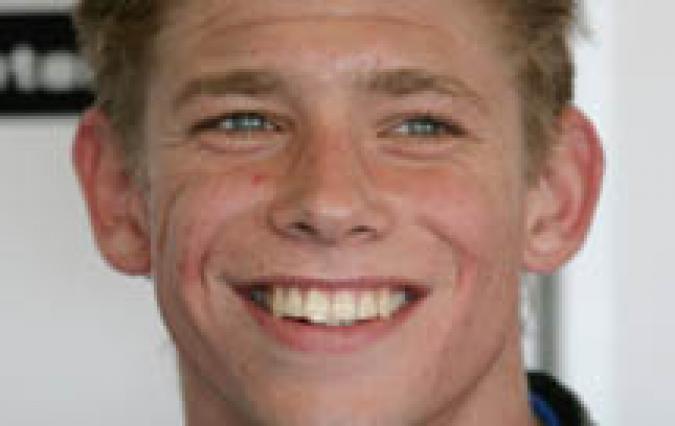 © Getty Images
By Dan Moakes
July 25 2007
North America got another taste of modern Grand Prix action, as the MotoGP World Championship made its third return visit to Laguna Seca, following a ten year absence from the United States. The winner here in the last two years had been Repsol Honda rider Nicky Hayden, the current reigning champion, but the Kentucky rider had not adapted as well to the new 800cc Honda in 2007.
Hayden's form in the last couple of GPs had been good, but only in the preceding German race had Honda taken their first win with the RC212V. With ten rounds down, it was all about Casey Stoner and the Ducati, with Valentino Rossi and Yamaha in the role of challengers, and Hayden's team-mate Dani Pedrosa as the outsider - even after his success at the Sachsenring.
The heat in Germany, seven days earlier, gave way to the more predictable heat of California. This year's field had the four regular US riders - Hayden, John Hopkins, Colin Edwards and Kurtis Roberts - plus a couple of local wildcards. Roger Lee Hayden is one of Nicky's brothers, who normally races Kawasaki machinery in the AMA Supersport and Superstock classes. This time he joined the Kawasaki parent organisation as a third rider on the ZX-RR.
The other guest rider was legendary Canadian Miguel DuHamel, son of Yvon and eight times an AMA champion, including once in Superbikes. Miguel had competed in 500cc Grands Prix in 1992, with a Yamaha, finishing twelfth, and just a place ahead of a certain Alex Barros. Here he filled in for the still injured Gresini Honda rider Toní Elías. And also substituting was AMA Supersport man Chaz Davies from Wales, a rider with 71 GPs under his belt, mostly with an Aprilia 250. He stepped in on the second day, after d'Antín Ducati rider Alex Hofmann was taken out of the action in a collision with Sylvain Guintoli at the famous Corkscrew turn.
Stoner and Pedrosa topped qualifying, and three different bikes made the front row, with Rizla Suzuki's Chris Vermeulen third. Nicky Hayden continued his revival in fourth, with Rossi and the Fiat Yamaha fifth. Loris Capirossi also brought good form with him as he put the second Ducati sixth, from Hopkins on the second Suzuki, and Edwards on the second Yamaha.
Shin'ya Nakano achieved his second best start position on the Konica Minolta Honda, in ninth, with another RCV man tenth. This was Gresini rider Marco Melandri, who'd showed well through practice, then crashed on Saturday and injured his ankle. The pain from this was not going to make his task easier.
The first ten were split evenly between Bridgestone and Michelin tyres, but meanwhile Dunlop were looking a bit better than usual. Makoto Tamada took a 2007 personal best of eleventh on the Tech 3 Yamaha, with Guintoli three slots behind. They were split by the regular Kawasakis of Anthony West and Randy de Puniet, with Roger Lee Hayden's machine in P16. Carlos Checa (LCR Honda) was in P15, Barros was in P17 for d'Antín (still with a sore hand), then came Team KR's Roberts, DuHamel and Davies.
Pedrosa, Stoner and Hayden led the field down through the fast left kink of turn one, and on into the braking zone for the left-handed Andretti Hairpin. Nicky was towards the outside here, but his line for the turn caused him to clash with Hopkins on his inside. The Suzuki man went down on the spot, his chances of a podium at home instantly gone, but Hayden managed to stay up and carry on, although he trailed in eighteenth with damaged handlebars and a similarly affected brake lever.
Both Hopkins and Hayden would make pit visits. John needed to straight away, and would then get back into the field at its rear, understandably upset; and Nicky arrived there at the end of the line later on, having been lapped, and without the pace to compete with his nearest rivals. This first lap incident meant that the field arrived for turn three with Vermeulen third, from Rossi, Edwards, Melandri, Capirossi, Nakano, de Puniet, Tamada, Checa and Roger Lee Hayden.
The early pace took the first three clear of the rest, with Stoner now first, from Pedrosa and Vermeulen. Rossi led the pursuit, with Edwards, Melandri and Capirossi his nearest challengers. Stoner's practice form carried over into the race, and he set fastest lap as he cleared off from Pedrosa. Vermeulen looked similarly confident, and he passed the Spaniard on the inside for turn eleven, the acute left that takes them onto the start-finish straight. Soon the fastest lap was taken by Chris, and he also pulled clear of Dani.
The leaders were already spacing out on track, with Melandri the only one to be threatening the man ahead at this stage. Like Stoner and Vermeulen, he raced on Bridgestone tyres, whilst Michelin men Pedrosa, Rossi and Edwards were not quite on the same pace. Marco passed Colin, and was soon on the attack behind Valentino. The rapid looping left turn five gave Melandri his opportunity, and he overtook braking on the inside of Rossi.
Stoner continued to go faster still, with Vermeulen not so far away, but Pedrosa already falling well out of touch. Meanwhile, Melandri was now starting to catch the Spaniard, and approaching half race distance was pushing his Honda rival. Marco went tighter round the fast uphill left-hander that is turn six to threaten, then used the downhill right turn ten for his pass into third - and all this with a damaged ankle.
Rossi remained fifth, but with a big gap having opened back to Edwards, as the Italian also moved in on Pedrosa. Colin would soon need to look out for a big group of riders on his tail, with de Puniet leading Tamada, West, Nakano, Roger Lee Hayden and Barros. At this stage, three more riders had been into the pits, all of them to retire. Capirossi had been first, then Roberts, and then DuHamel. After running through the gravel trap at the Corkscrew, Davies also made a stop, but returned to the action and made some good lap times.
Stoner was zooming off into the distance, looking every bit like a future champion. Two-thirds distance saw him lap Nicky Hayden, who would stop soon after, and by now there was no threat from Vermeulen. But the Suzuki rider was equally safe from Melandri, whose hold on third was not so certain. Marco was not out of range at the point that Rossi passed Pedrosa on the inside at turn eleven, and then Valentino looked like catching the Gresini team rider. The gap was around 1.5s with five laps to go, but Marco responded and was never quite challenged by Valentino.
Stoner made it six wins and a new track record, with Vermeulen, Melandri, Rossi and Pedrosa taking the next positions. The race for sixth had resolved into a four man affair, with Edwards losing the place to de Puniet, and Tamada and West on their tails. The Bridgestone riders triumphed here, with Makoto and Anthony quickly pushing Colin back. In fact, he also fell victim to Roger Lee Hayden and Barros by the finish.
Randy de Puniet moved into an uncontested sixth by the flag, with the next two riders gaining their best results of the season to date. West was seventh on his fourth Kawasaki outing, and Tamada was eighth, also recording the best result for Dunlop tyres in 2007. Barros had closed in on the 'other' Hayden, followed him past Edwards, and then taken his place for ninth. Behind Roger and Colin came Nakano, Guintoli and Checa. Hopkins was in P15, but two laps down; and Davies was last and three laps down.
In contrast to the German race, the Bridgestone tyres clearly worked more effectively than the Michelins in the California heat. Casey Stoner was once again the man to beat, but nobody could do so. He now has 44 points in hand over Valentino Rossi, which is quite a bit to make up - but the Italian is capable. Chris Vermeulen took his best dry weather result with an impressive second, on a circuit where he had been a double winner on his début, in World Superbikes. And Marco Melandri rode remarkably through the pain barrier to third.
Nicky Hayden was unable to defend his previously unbeaten record in the US GP, and likewise there was disappointment for John Hopkins, who had perhaps been in with his best chance yet in Grands Prix this weekend. Colin Edwards also had a let down on a track where he has been second in the GP, but no one was complaining about the excitement offered by the race as a whole. You have a few weeks to catch your breath for the next one.
Standings after eleven races: Stoner 221; Rossi 177; Pedrosa 155; Melandri and Vermeulen 113; Hopkins 104; Edwards 93; Capirossi 77; Barros 76; Hayden 73; Hofmann 60; de Puniet 50; Elías 49.
Ducati 233; Yamaha 197; Honda 190; Suzuki 152; Kawasaki 74; Team KR 12; Ilmor 0