SR Off-Road Aprilia Three Sisters clean sweep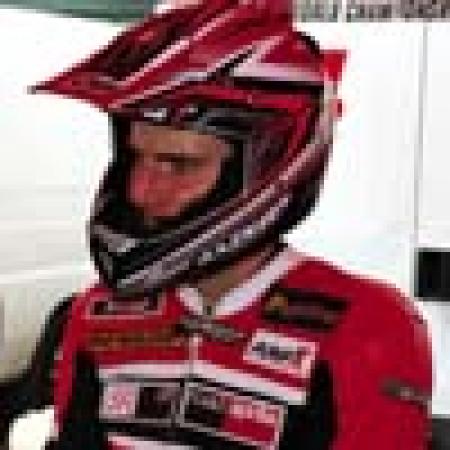 Sam Warren
By Stuart Williams
April 20 2006
Sam Warren and the SR Off-Road Aprilia team made the most of their first competitive outing in the UK by winning all three A-Group races at the Three Sisters NORA Sport round on Easter Monday. Up against many of the top British riders, the Wigan event proved to be a good test for the Aprilia SXV and Derbyshire rider Warren.

Warren crashed finding the limit of his SXV mid-way through the morning qualifying, ending any opportunity for him to improve on the fifth quickest time he had set at that point. Starting from the second row of the grid, though, proved to be no barrier, as he won the first two A-Group races and the final in convincing fashion.

He said it was a relief to get the first race win on the board and, with further improvements to the set-up of the Aprilia, it got stronger as the day progressed.

"The development of the Aprilia is in its very early stages, but already I can tell it's a much better package out of the box than any other bike I've ridden before. We have a substantial amount of set-up adjustment, so it's going to be a case of fine-tuning it to my liking. I really wanted to start the year on the right note - with a win. Once I had that sorted I felt a lot more relaxed, and I was able to set consecutively quicker fastest laps in each race."

Team boss Mick Spencer and his team have been working around the clock since getting their hands on the first of the Aprilias to land in the country, just four weeks earlier.

"Being an all-new bike we are in many respects starting from scratch. It's a race against time for us, but it is clear that even at this early stage the Aprilia SXV has the potential to be a real contender, both in the British and World Supermoto Championships. We ran our new WDS suspension for the first time today, which we now are making very good progress with, and tested the new Dunlop control tyres that we are using in the World Championship, which Sam said are awesome. Our to-do list is still quite long, but each day we get a little closer to having everything sorted. We are very upbeat about this season."

The next major outing for the SR Off-Road Aprilia team is the Dunlop Grand Prix of Europe, in two weeks, which is the first round of the World Supermoto Championship in Italy.
_ _ _ _

SR Off-Road Aprilia is supported by Aprilia, Putoline Oils, THQ, SportFX, Ashbourne Engineering, C.J. Timms Electrical, Sam's Dyno, PurePro and Dunlop; Sam Warren is supported by Pump-X, Scott Leathers and Lazer Helmets.