2006 Moto GB British Supermotard Championship news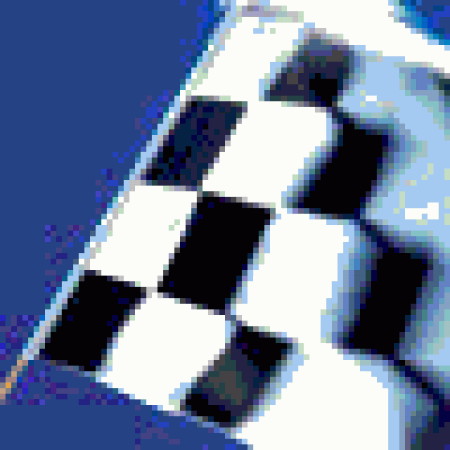 British Supermotard
By motogb.net
April 5 2006
Further details of the first round of the UK's premier supermoto race series; the MRO organised 2006 Moto GB British Supermotard Championship are announced today. Initially scheduled for Sunday 21st May, round one will now take place one day earlier, on Saturday 20th May, to facilitate another Moto GB first; evening practice sessions. Thanks to the support and commitment from the management and staff at Cadwell Park, Moto GB can confirm that evening practice for championship competitors will be available on Friday 19th May, between 6:30pm and 8:00pm.

"We are delighted to be able to offer evening practice to our competitors, as it adds another new dimension to Supermoto racing for 2006. At a cost of £25.00 per competitor, it certainly represents great value, and the timing of the session means that competitors can travel to the circuit and practice after work on Friday. We think it's the first time that official Supermoto practice has run after 6:00pm in England, and we are greatly indebted to Cadwell Park for their help in making this possible," said a Moto GB spokesperson.

The race day programme for Saturday 20th May features free practice, qualifying, two championship races per class, consolation races, and the day's climax; the Moto GB Superfinal. Details of the TV coverage for the series will be announced shortly.

The first round of the 2006 Moto GB British Supermotard Championship promises lots of UK importer and top rider support, with those scheduled to appear including; Christian Iddon and Sam Warren on their Aprilia UK SXV 550s, Andy Mitchell on the Husaberg UK / DCR FS450 & 650s, Chris Hodgson riding the KTM UK / Robinsons KTMs, Frenchman Mickeal Zammit on the MW Racing CRF525, European KTM Cup Winner Dave Jackson on his Alice Racing KTM, 2005 Irish Champion Keith Farmer on his SM Racing Husaberg, current Southern Supermoto Championship leader George Clements aboard the TRM Honda, current NORA Sport Championship points leader James Addy on his Appleyard KTMs, together with a huge supporting cast and some surprise guests!

The Moto GB Supermoto circuit layout at Cadwell Park utilises elements of the woodlands circuit, including the spectator friendly 'Mountain' section, where Britain's fastest Supermoto riders are expected to provide excitement by the bucket load.

Competitors please note that MRO Championship Conditions and Race Entry forms for round one of the 2006 Moto GB British Supermotard Championship will be available to download from www.motogb.net from 9:00am Tuesday 18th April.