Baptism of fire for SR Off-Road Aprilia at Euro GP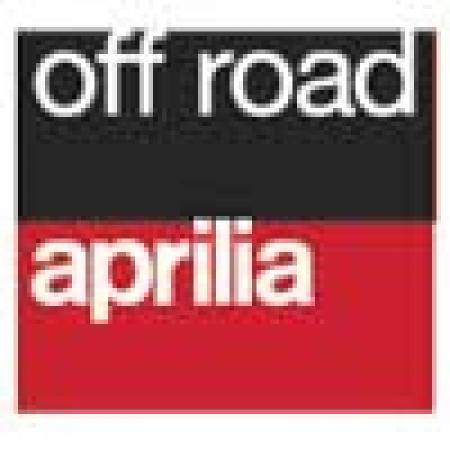 SR Off-Road Aprilia
By Stuart Williams
May 2 2006
Sam Warren and the SR Off-Road Aprilia endured something of a baptism of fire at the opening World Supermoto Championship round, held in Castelletto di Branduzzo, with set-up difficulties hampering the team's progress. Where many of the factory backed squads attending the European GP had been testing for several months, the Derbyshire based SR Off-Road Aprilia squad have only had their Aprilia SXVs for a little over a month - with the first real test being a NORA round at Three Sisters the fortnight prior.

Team boss Mick Spencer said that everyone knew they were going to have a tough time going into the first round.

"Ideally, we would have had several months with the new bike to get it fully sorted. Unfortunately, it's only been a little over a month, so we are going to be playing catch up for a while and our results will suffer."

The team's torrid time started with qualifying, which was held in warm and sunny conditions at the Lombardia circuit, with Warren securing an uncharacteristic grid slot outside the top twenty. With heavy overnight rain the off-road section of the track was washed out, making it an all-tarmac affair. Warren fell twice in the first race, but re-mounted both times and clawed back lost time to eventually finish 17th. Speaking after the race, he said it was probably the toughest four points he had ever got.

"Everyone in the team is working flat out to catch the front-runners. At the moment though we aren't quite there, and I am struggling with set-up, which resulted in two falls. I stuck at it though, and battled through to 17th at race end. They are probably the hardest points I have ever earned."

Changes were made to the bike for race two, with limited effect as Warren again fell early in the second race and was unable to continue.

Speaking after the GP, Spencer said it was now time to re-group and continue to push the development of the Aprilia SXV, with more parts expected in the coming weeks.

"It's been a tough weekend, as we knew it would be. The good news is that all the basics are in place, and we are expecting quite a few more bits for the Aprilia SXV before the next round., I think it's just a case of being a little patient, and not losing sight of the long-term goal."

The next World Supermoto Championship round for the SR Off-Road Aprilia team is at the end of this month, at Villars sous Ecot in France, on the 27th and 28th May.