First UK test and official Aprilia launch in Milan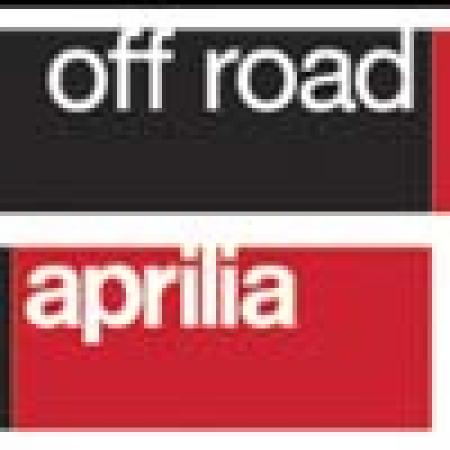 Aprilia Off-Road
By Stuart Williams
March 22 2006
The SR Off-Road Aprilia team and rider Sam Warren were upbeat following the maiden test of the all-new Supermoto Aprilia SXV over the weekend, and have just returned from the international launch of the manufacturer's official teams in Milan. Warren took part in the Saturday test day at the Kent circuit as part of the Southern Supermoto Championship. Intended as an opportunity to rack up some miles on the Aprilia and establish a base point for development of the SXV, it performed better out of the crate than the team could have possibly hoped for.

Warren commented that he was excited about the Aprilia's performance in standard trim.
"The SXV is just fantastic. It's got so much power and it handles superbly on the tarmac. There is lots of scope for development, but in standard trim it is already looking very promising. I am very excited about the prospect of racing the Aprilia this season in the UK and in the World Championship."

Warren also said that his Pump-X supplements were having an immediate effect.
"Normally at this time of year the race fitness isn't there, and I suffer more from arm pump. It hasn't affected me nearly as much as it should, and my recovery time is a lot better. Pump-X is really making a difference."

The team have just returned from Milan, where Aprilia launched their worldwide racing efforts for the 2006 season - which included Supermoto, Enduro and MotoGP. The event, held in a converted warehouse in the centre of Milan, was well attended by the world's motorcycle press.

This year Aprilia have three factory supported Supermoto teams - from the UK, Italy and Germany - running in their own domestic championships as well as the World Championship, with SR Off-Road Aprilia and rider Sam Warren representing the UK.

Team boss Mick Spencer said it was an interesting experience for the team from Derbyshire, who were very pleased to be involved.
"We were invited along to the official launch of all the Aprilia factory supported teams and riders on Tuesday. It was a star-studded and very professionally run affair, with the Italian and German Supermoto teams there - including all the big name riders in addition to the Enduro and MotoGP teams. For us it was a real pleasure to be involved in a small way, and nice to feel a part of the Aprilia family."

_ _ _ _ _ _


SR Off-Road Aprilia is contesting the 2006 Supermoto World Championship and selected rounds in the UK. The team is supported by Aprilia, Putoline Oils, THQ, SportFX, Ashbourne Engineering, C.J. Timms Electrical, Sam's Dyno, PurePro and Dunlop.

Sam Warren is supported by Pump-X and Lazer Helmets.