Moto GB British Supermotard round 1, Cadwell Park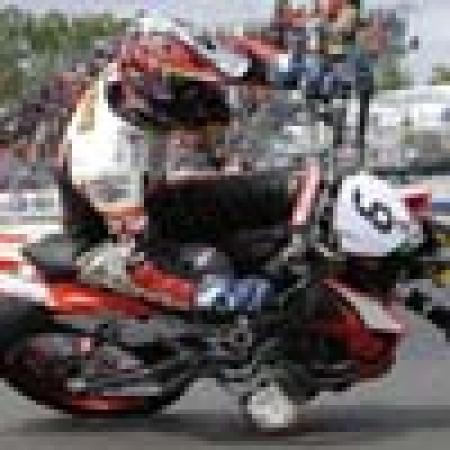 Moto GB
By motogb.net
May 19 2006
21-year-old High Peak resident Christian Iddon will début his full factory specification 550 SXV Aprilia at round one of the 2006 Moto GB British Supermotard Championship this Saturday, 20th of May, at Cadwell Park in Lincolnshire.
This is the first time that one of the innovative full factory spec Grand Prix machines has been seen in England.
Hoping to halt Iddon in his tracks will be the cream of the UK's fastest Supermoto riders, with a smattering of foreign riders thrown into the mix:
Top British riders including Sam Warren (Aprilia UK), Andy Mitchell (Husaberg UK), Ady Smith (KTM UK), Keith Farmer (Wulfsport SMR Husaberg), James Addy (Appleyard KTM), Greg Kinsella (SD Husaberg) and Davy McKee (Alice Racing Aprilia), plus a huge supporting cast of motivated riders will all be hoping to hold back both Iddon and a brace of fast Frenchmen; Alex Thiebault (MWR) and Mickael Zammit (MWR).
The first round of the 2006 series marks a triumph for Supermoto in the UK, as it underlines the strength of the 'new for 2006' alliance between the three member clubs; NORA Sport, MRO & Southern Supermoto. The Moto GB British Supermotard Championship is the only top flight televised series in the UK, and will visit several prestigious venues during its six fiercely contested rounds. The series is underpinned by the highly successful NORA Sport and Southern Supermoto Championships, and riders (and spectators alike) now have a vast choice of dates and venues for Supermoto racing during 2006.
Round one of the Moto GB British Supermotard Championship features practice and qualifying from 9:00am to 11:30am, with the now traditional Supermoto 'bar to 'bar race action from 11:45am. Cadwell Park is located on the A153 between Louth and Horncastle. The circuit has been specially modified to provide a spectacular Supermoto layout, which incorporates section of the famous 'Woodlands' road-race circuit.
Tickets cost £12 at the gate, or £10 if pre-booked online with Motorsport Vision. For further information:
Cadwell Park
Tel: 01507-343248, or www.motorsportvision.co.uk/cadwell-park.
Moto GB: www.motogb.net.