World Superbike preview for Silverstone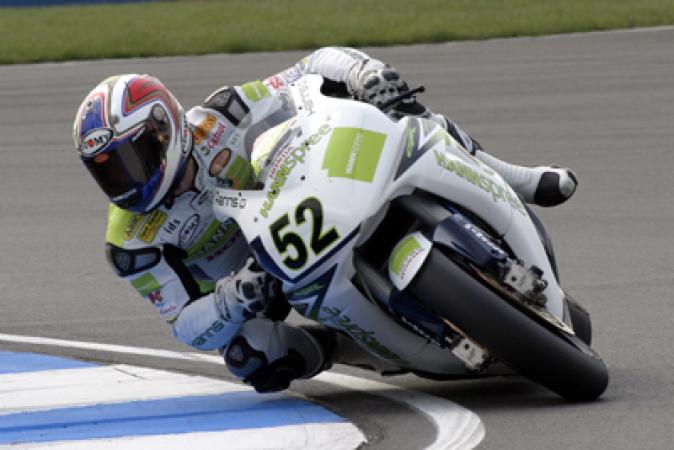 Raceline Photography
By blue2bikes
May 23 2007
With great anticipation comes the second visit of the World Superbikes to our shores. The current championship leader is our own James Toseland, who will undoubtedly be upbeat and hoping to pull off the double win that has eluded him so far. Rumours say that James is being sought by other manufacturers for MotoGP, but he is concentrating solely on WSBK, and has been close to that elusive double.
Perhaps Silverstone will provide him with the opportunity to achieve the double in front of his home crowds. It would certainly set the whole series alight - as if it wasn't already.
Max Biaggi (Suzuki) has been the surprise of the series, with constant top finishes; and hard man Noriyuki Haga (Yamaha) is now on track and running consistently, and of course taking wins away from James and his Honda.
Rubén Xaus (Ducati) is yet another who has surprised everyone, taking a win and running consistently. Troy Bayliss (Ducati) and Troy Corser (Yamaha), not having things go as they may have wished, are now lying in fourth and fifth positions respectively, as you can see from the standings so far.
Silverstone is a circuit suited to James' style of riding, and he has done well there in the past - with some titanic battles with Haga, Bayliss and Corser at the circuit. Always a crowd pleaser, James will go all out to try for a double win here, but with Haga on form and Biaggi following close behind he won't find it an easy task.
James will certainly be running at the front, you can be sure of that, and the atmosphere will be electric come race day - in anticipation of a battle between the top five riders in the standings. Troy Bayliss has not regained the form he had in 2006, and the current champion needs to up his game should he want to retain his title this year, as does Troy Corser.
Another Brit not to be overlooked is Craig Jones, who competes in the Supersport series and has not had a great year thus far - having suffered from technical problems throughout the year. Hopefully things will come together for Craig this weekend. We know that Craig is better than the current results show, and having recently talked to Craig he said,
"Of course I am disappointed with my results so far, but you can't foresee what will happen during a race, and the technical problems we have been suffering are now hopefully at an end. I am looking forward to Silverstone, and you can rest assured that I will be going all out to get a place on the podium. I have a good bike and team behind me and like the circuit, having rode there during my time with Foggy Petronas and during my BSB days."
You can be sure that come race day all eyes will be on James Toseland, and his legion of fans will be there to cheer him on. Whatever the outcome I believe that raceday at Silverstone will be one to remember.
The points tallies so far are:
1 James Toseland ENG · 229
2 Noriyuki Haga JAP · 194
3 Max Biaggi ITA · 191
4 Troy Bayliss AUS · 164
5 Troy Corser AUS · 135
6 Lorenzo Lanzi ITA (Ducati) · 107
7 Rubén Xaus ESP · 106
8 Max Neukirchner BRD (Suzuki) · 81
9 Roberto Rolfo ITA (Honda) · 77
10 Yukio Kagayama JAP (Suzuki) · 60