Xaus and Toseland share wins in Valencia WSBK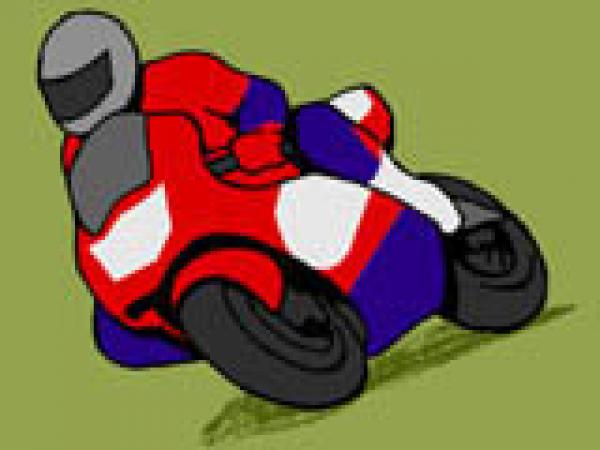 Ducati
By Rob Every
April 17 2007
Two rather unexpected results from the Valencia round of World Superbikes, a win for a privateer in the first race as Rubén Xaus won on home ground, and also a win for championship leader James Toseland at a track he has always struggled to get results at in the past. The track was a little damp for the first race, a theme continued from qualifying at the Spanish venue - the Superpole session having been very wet and tricky. It was miracle man Troy Bayliss (Ducati) who set pole and got the holeshot in that race, the reigning champion missing part of his little finger and another rather more valuable asset in his groinal area, but amazingly looking quick and competitive on the bike.

He didn't lead for long though, as Troy Corser soon stormed past to lead for the first few laps on the Santander Yamaha. As usual Max Biaggi (Suzuki) was mired in the pack after a bad Superpole lap in the wet. Right up there though was Josh Brookes on a private Honda, superbly on the front row and on the pace in the race. Toseland (Honda) was dropping back after apparently the tyre had spun on the rim early on, leaving the Brit with terrible tyre chatter and a reduced pace.

Corser was still leading from Bayliss, Nori Haga (Yamaha) and the amazing Xaus (Ducati), who seemed to be able to find grip where other riders could not. He passed Bayliss and Haga into a tight infield right on consecutive laps, and then passed Corser for the lead a lap later into the very tricky downhill last bend.

Haga was able to pass his team-mate very soon after on the start straight, and the pair drew away as the Spanish crowd went understandably crazy! Corser by now was dropping back a bit and was in trouble with an oil leak, not good on this track with so many corners.

Nori-chan took the lead into turn one on lap nine, but yet again Xaus was able to hold a tighter line in the infield to re-pass, and then was able to pull away bit by bit as, further back, Bayliss was comfortable in third. Biaggi was in a right melee in the end, with Michel Fabrizio (Honda) and Lorenzo Lanzi (Ducati), that the four-time world champion lost!

Xaus held on to win then from a resurgent Haga, with Bayliss heroic in third. Corser and Toseland were on damage limitation, and Biaggi was hoping for better luck in the second race.

In that second race the track was still patchy looking, but dry on line as Haga led away, and Xaus yet again was lining riders up for his favourite infield passing move. Indeed almost forcing Lanzi off with a very forceful manoeuvre.

This time though Toseland was more comfortable. The same was not true of Corser; he looked forceful early on but soon dropped like a stone with a bad tyre that gave him no feeling.

Bayliss was looking ragged on occasion, as Nori led Xaus and Toseland. Soon, Xaus was through, but this time as he put the hammer down they all came with him, Toseland, Haga and Bayliss that is.

Xaus' problem was the speed of his bike on the straight. Toseland was past on lap nine easily, then Haga too as the Yamaha showed much improved speed. These two then pulled away from Xaus, Bayliss and the rapidly closing Biaggi.

Max indeed dived past Troy before running in too hot and allowing the Ducati back past again. Then Bayliss made a similar mistake in turn one; he slipped past Xaus and unfortunately had to run on to some oil dust, forcing him to lift up the bike and run into the gravel trap, ending his challenge and also slowing Xaus.

So, Max was now into third, but the gap was big between him and the two up front, Toseland and Haga. He started the long slog of whittling it down. The Yamaha showed time and again that the top speed they didn't have at Qatar is there now, as Haga passed Toseland a couple of times on the start straight, the pair on the ragged edge.

Soon Max was close enough to capitalise on mistakes, and sadly for Haga, it was him that made one. Exiting the little flick/flack into the long final turn on the penultimate lap, the Yamaha just lost rear grip and JT was through. Max was right with the Japanese as Toseland was away.

Haga never gives in though and, on the last lap, repassed the Honda briefly before running in too hot and allowing the Brit past again - then Biaggi passed him on the Xaus corner to nick second from the hard trying Yamaha man!

Toseland then laid to rest his demons from Valencia, and Biaggi rode a champion's race to overcome many riders for second, and prevent JT getting too far away in the championship standings.

Standings
Toseland 151; Biaggi 138; Haga 124; Corser 101; Bayliss 90; Lanzi 87; Xaus 83; Neukirchner (Suzuki) 56; Rolfo (Honda) 46; Laconi (Kawasaki) 37.