James Toseland just misses double Dutch Assen WSB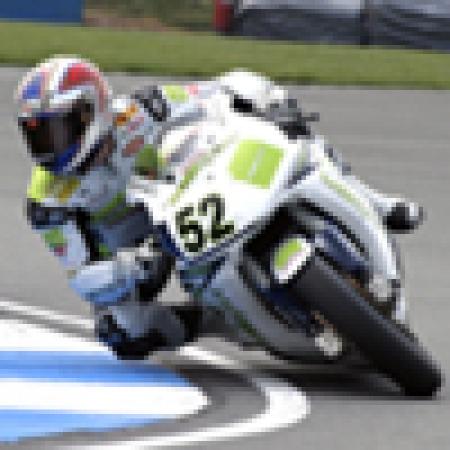 Raceline Photography
By Rob Every
May 2 2007
World Superbike series leader James Toseland promised a double Dutch victory for the hordes of Brits that make the trip over the Assen for the racing, but he came up a gnat's whisker short after another superb weekend's racing at the cathedral of speed! Race one then and, after setting pole, Toseland's form looked ominous for his rivals - the lad has never been the best qualifier, but looked sharp here on the Ten Kate team's home ground. He led away from the lights, with Max Biaggi surging through for second before, yet again and almost worryingly, falling back into the pack as he has done at every race so far near enough, thereby leaving him too much to do for the rest of the race!

The early laps were a real nip tuck affair, with Lorenzo Lanzi, Rubén Xaus and Troy Bayliss defending Ducati's honour with some great overtakes into the chicanes and tighter bends, before being blasted down the straights by the more powerful four-cylinder bikes.

Toseland looked serene though, controlling the pace and his tyre wear superbly as Bayliss kept him honest and Xaus surged into third place. Again the rumours of Xaus having slightly better than customer engines was strengthened by his passing of Bayliss into second, again Rubén overtaking in places others wouldn't even try!

Further back Troy Corser was fluctuating in speed as his Yamaha team-mate was showing better form again, and was right up with the lead battle. Again showing well was Fonsi Nieto (Kawasaki) and also Max Neukircher, the young German in fact racing with Biaggi most of the race on a year old bike as Max struggled with his Suzuki pace.

Up front, and Toseland decided to the let someone else lead, as Xaus dived through - and Corser woke up a bit as the pace dropped up front, and a big group now formed of six riders all racing closely and passing/re-passing one another, classic superbike dicing!

First to suffer in this was Lanzi, who was superb on the brakes but through the final fast left sweeper was put off line and lost ground as, in the lead battle, Xaus and Toseland started to eke away and Bayliss, not wanting to lose touch, pushed past the guys in front to give chase.

Tenth lap and JT was in front easily, as Xaus chewed his tyres a little too quickly and Bayliss and Haga came past him as well. Toseland and Bayliss battled briefly up front, but it was clear that the Honda man had plenty of grip left and eased away from the champion, Bayliss indeed dropping off the podium such was his lack of tyre grip.

The final acts of the race were uneventful. Haga was clear in second and Xaus in third, but further back Corser had been riding well and keeping the leaders in sight until a hose clip broke, dumping water onto his rear tyre and high-siding the tough Aussie on a fast turn. Corser was hurt and injured his shoulder and hip but would be able to start the second race.

Race two and yet again Biaggi launched the Alstare Suzuki away into the lead, this time not dropping as much like a stone but still unable to stay in front for long. Toseland it was who again led, the Brit seemingly very happy setting his own pace and able to be patient with his tyre control and lap times. Haga again had made a superb start from a terrible grid slot and was up into the top seven after one lap.

Xaus was more unlucky this time around and dropped the Sterilgarda Ducati on lap four, the Spaniard losing the front into the new part of the track. Bayliss was also able this time to keep right with Toseland and looked a little more comfortable, typically the Aussie making no excuses about his injuries, which must have still been affecting his ability to ride!

Then there was Haga, the Japanese yet again showing that the Yamaha R1 is possibly the most complete bike - with good top speed and such agile handling the little man could pass people in places where other bikes literally couldn't be. He worked his way into third as the leaders edged away and was then the fastest man on track chasing then down. Biaggi was in touch as was Lanzi, riding very well, with Corser clearly a little down on pace after the crash.

Nori then dived past Bayliss in the fast left before the final bend, his line there totally unique, and he started to catch Toseland who was a short distance away in the lead. Biaggi was also in clear air now and was intermittently catching the lead group, but seemingly unable to lap fast enough to catch them.

The three were one as Nori, Bayliss and JT came together. They raced for a bit until poor Haga retired when the bike just stopped in the new first chicane. It seemed Toseland had maybe barged him offline, but Haga just turned the bike off the track with apparent electrical problems.

Only a few laps left now and the gloves came off - we were finally able to see Toseland and Bayliss at each other's throats, and the racing was first class. Troy stuffed the Duke under James into the fast final left to lead, and was then very clever in being as fast as he could through his best turns to keep the quicker Honda at bay. Toseland had him a few times but never quite enough to hold his line and keep momentum up.

Final lap and Bayliss was super quick through the new Mickey Mouse infield section. Toseland was mega quick through the final three corners and pulled alongside in the flick flack before the final left.

It was all on the final chicane as usual and Bayliss was too far back, but Toseland didn't know this and went in far too hot for the bend. He had to wait to pick up the Honda for the final right flick as Bayliss was already on the gas, over the painted kerbing, grass and everything!

James couldn't quite get on it soon enough as the Ducati blasted through the gap to win by inches in a superb finish to racing that currently puts GP, BSB and anything else to shame for value and excitement!

Biaggi was a fair bit away in third and Corser rode a champion's race for fourth, as the impressive Roberto Rolfo, riding the sister bike to Toseland's Honda, came in fifth for his best result of the year.

Standings:
Toseland 196 points; Biaggi 164; Haga 144; Bayliss 128; Corser 114; Xaus 99; Lanzi 98; Neukirchner 71; Rolfo 64; Nieto 46.