Japanese racer Norick Abe has died in Japan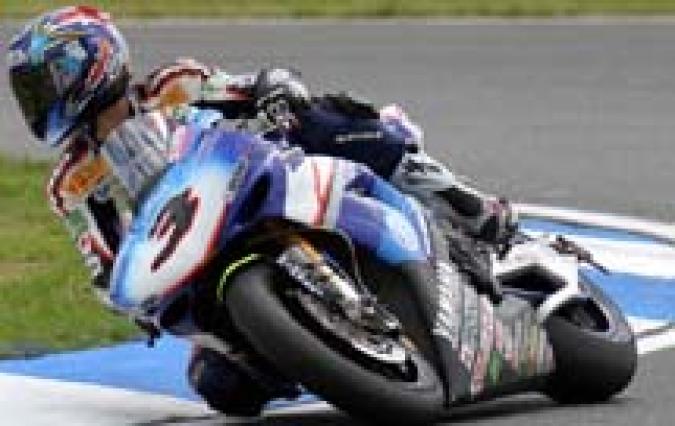 © Raceline Photography
By Dan Moakes
October 8 2007
There is sad news from Japan, as popular motorcycle racer Norifumi 'Norick' Abe has been killed in a road accident. The 32-year-old three-time 500cc Grand Prix winner was hit by a truck that was making a U-turn yesterday, Sunday the 7th October. His will be a sad loss to those involved in the sport, and to his many fans around the world.
Norifumi Abe famously crashed out of his first Grand Prix in the final laps, when the 18-year-old Suzuka wildcard was challenging the leaders in the premier 500cc class. This spectacular race would give a foretaste of the man's time in GP racing, as viewers would get to see both the speed and the crashes that his sometimes erratic riding would seem to guarantee. And yet somehow Abe was also a consistent racer, and of course he was a winner at the highest level.
That first GP in 1994 was on a Honda, but forever after he would be associated with Yamaha, starting when he filled in for the injured Daryl Beattie later that same year. Norick was a full-time YZR500 two-stroke rider from the beginning of 1995 through to almost the end of the 2002 season, when the new four-stroke 990cc M1 was finally available to most of the factory's riders.
In those eight seasons, Norick was always in the top ten for the Moto Grand Prix world championship, including sixth four times and fifth in 1996. That was the year when he took his first victory, in his home race at Suzuka. He repeated the feat in 2000, and in between won the Brazilian race during 1999. There were fourteen more podium results in the same period and, with points in many other races, he would score over 120 points in each of those years.
The switch over to the new MotoGP four-stroke era was not so kind to Norick, although in retrospect there was only one man able to make the 990 YZR-M1 into a regular race winning bike, or anything approaching that. Norick Abe was no Valentino Rossi, and after 23 races on the M1, without a top six result, it was off to pastures new as a Yamaha rider in World Superbikes. Production-based four-strokes did not lead to a return of his two-stroke form, although of course he still looked good on occasion, and he was back to front-running ways in the Japanese series this year.
Noted at times for his flowing long hair, another eye-catching aspect of the man in action was his extreme lean angle on the bike, which surely added to his undoubted spectator appeal. Norick was always thereabouts during his GP career, but was one of those riders who, on his day, could be a threat to anyone. He will be missed by many in the world's racing paddocks, and by fans everywhere. This site offers its condolences and best wishes to the family and friends of Norick Abe, and is thankful for his racing exploits down the years.

© Raceline Photography