2005 FIM Sidecar World Championship entry list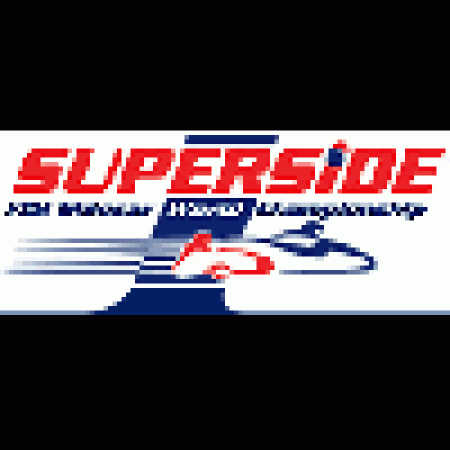 FIM Sidecars
By Ian Guy, Superside.com
February 24 2005
Reigning Champions Steve Webster and Paul Woodhead head the entry list for this year's Superside FIM Sidecar World Championship chase. The Castrol-Suzuki star will be trying for an incredible 11th FIM Sidecar World Title in a career that began at the British GP back in 1983.
But with the new multi-race format, success-ballast, and a host of younger rivals eager to steal the Yorkshireman's crown, it will certainly be a tough year.

Webster & Woodhead - photo by Mark Walters
The main challenge to Webbo's domination is likely to come from Jörg Steinhausen and Trevor Hopkinson - the Anglo/German pairing are returning to World level racing after concentrating on winning the German title last season. European Championship runners-up Tim and Tristan Reeves have switched teams over the winter and, after beating Webster on a few occasions last year, the brothers from Kent will be keen to prove they can do it again when the series kicks off at Brands Hatch on 7th/8th May.
Permanent teams

| | | | |
| --- | --- | --- | --- |
| no. | rider/passenger | entrant | sidecar* |
| 1 | Steve Webster/Paul Woodhead GB/GB | Castrol Suzuki | LCR-Suzuki |
| 2 | Min van Gils/Tonnie van Gils NL/NL | Maton Racing | LCR-Suzuki |
| 3 | Billy Gallrös/Peter Burgland S/S | Sourcecom BG Sidecar | LCR-Suzuki |
| 5 | Pekka Päivärinta/Peter Wall SF/S | Päivärinta Sidecar Racing | LCR-Yamaha |
| 8 | Richard Gatt/Paul Randall GB/GB | GRS Racing | LCR-Suzuki |
| 9 | Thomas Foukal/Jiri Pertlicek CZ/CZ | Fuki Racing Team | LCR-Yamaha |
| 11 | Tom Hanks/Phil Biggs GB/GB | Halton Fabrications | Windle-Suzu. |
| 21 | Brian Gray/Steve Pointer GB/GB | Powerbiking.com | LCR-Yamaha |
| 22 | Jörg Steinhausen/Trevor Hopkinson D/GB | Steinhausen Racing | LCR-Suzuki |
| 26 | Ged Canfield/Darren Harper GB/GB | Canfield Racing | LCR-Honda |
| 27 | Johan Reuterholt/Mika Ikonen S/S | Reuterholt Motorsport | ART-Suzuki |
| 29 | Ben Birchell/Tom Birchell GB/GB | Birchell Racing | Windle-Yam. |
| 36 | Steve Norbury/Scot Parnell GB/GB | Team Lockside Racing | Windle-Yam. |
| 37 | Gary Knight/Dan Knight GB/GB | Redline Superbikes | LCR-Suzuki |
| 41 | Sepp Doppler/Bernard Wagner A/A | Gemini Racing | LCR-Yamaha |
| 55 | Mike Roscher/Adolf Hänni D/CH | Hänni Racing Team | LCR-Suzuki |
| 75 | Bryan Pedder/Rod Steadman GB/GB | Team Roberts Racing | LCR-Suzuki |
| 77 | Tim Reeves/Tristan Reeves GB/GB | Team Roberts Racing | LCR-Suzuki |
| 84 | Andy Laidlow/Patrick Farrance GB/GB | LFR Racing | LCR-Suzuki |
| 88 | Tero Manninen/Pekka Kuismanen SF/SF | Manninen Sidecar Racing | LCR-Suzuki |
| 97 | Michael Grabmüller/Bernd Grabmüller A/A | Gemini Racing | LCR-Yamaha |
| 99 | Daniel Morrissey/Robert Biggs GB/GB | Team Advan/Excalibur | LCR-Suzuki |
Wildcard teams

| | | | |
| --- | --- | --- | --- |
| no. | rider/passenger | entrant | sidecar* |
| 6 | Jos Moser/Ueli Wafler A/CH | Kuberel Motorsport | LCR-Suzuki |
| 10 | Jean Cluzé/Gregory Cluzé F/F | BARSA | LCR-Suzuki |
| 12 | Gerhard Hauzenberger/Michael Hilderbrand A/D | Team Hauzenberger | RSR-Yamaha |
| 20 | Andy Peach/Nick Webb GB/GB | Team Readymix | LCR-Suzuki |
| 23 | Trevor Stafford/Andy Winkle GB/GB | Team All Bikes | Windle-Yam. |
| 28 | Stu Woodard/Jon Restall GB/GB | Woodard Racing | Windle-Yam. |
* engines are either Suzuki GSX-R, Yamaha R1 or Honda CBRR
2005 Calendar
Rnd 1, 07-08 May, Brands Hatch, UK
Rnd 2, 28-29 May, Hungaroring, Hungary
Rnd 3, 18-19 June, Nürburgring, Germany
Rnd 4, 09-10 July, Schleiz, Germany
Rnd 5, 06-07 Aug, Salzburgring, Austria
Rnd 6, 20-21 Aug, Rijeka, Croatia
Rnd 7, 03-04 Sep, Assen, Holland
Rnd 8, 10-11 Sep, St. Petersburg, Russia