Team Roberts Racing set up for Sidecar glory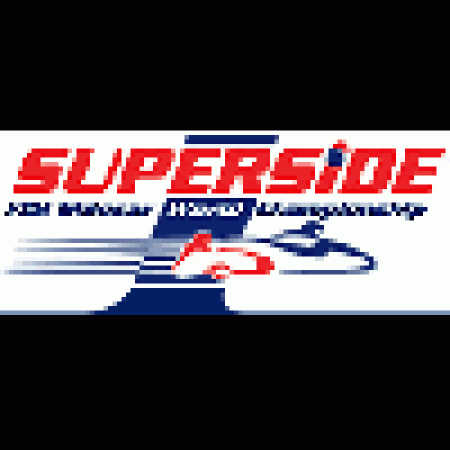 FIM Sidecars
By Ian Guy, Superside.com
March 8 2005
Team Roberts Racing launched its new look at Snetterton in England last weekend. Although bad weather put paid to any on track activity, everybody present was suitably impressed by the set up.
The team finished fourth overall in last season's FIM World Cup event at Schleiz, with riders Bryan Pedder and Rod Steadman. During the Winter, they purchased the ex-Renegade WSB team's trailer, designed a new team brand, launched a new website, and increased to a two bike team with the recruitment of UEM European Championship runners-up Tim & Tristan Reeves.

Rod Steadman, Bryan Pedder, Dave Roberts, Tim Reeves, Tristan Reeves
photo courtesy of Mark Walters ©
Team Boss Dave Roberts, from Staffordshire in the UK, has been the head of his successful construction businesses for the past 25 years. He started out on his own, and now employs more than 150 people and supplies services to all of the major housing developers. Dave's interest in sidecar racing began in 1996, when he entered the sport as team owner with Bryan Pedder and Mark Adams as his riders on an F2 machine.
Dave explained how he first got involved with sidecars.
"I'd known Bryan for a while, through work and socialising, and I went to watch a couple of his races. Then we were talking one day about why he called his old sidecar 'the dancing pig' – and it was because it wouldn't go around any corners smoothly," he recalled. "So I asked how much a new machine would cost..... and it's all snowballed on from there really. And now here we are, entering the World Championships with one of the biggest teams!"
"I'm delighted to welcome Tim and Tristan to the team alongside Bryan and Rod. We are all looking forward to the new season. We have a new truck, team logo, clothing, bikes, website, and some new sponsors. The team has worked really hard over the winter to make this all come together. Bryan and Rod, and Tim and Tristan will make a formidable partnership, and we are aiming to take the World Championship away from Webbo [Steve Webster] this year," he proclaimed.
"I'd like to thank all of our sponsors and suppliers who have helped to make this possible in such a short space of time. We hope that the effort we have put in, with the new image and branding, will help raise the profile within motorsport, not only of the team itself, but also sidecar racing in general," he explained. "We want to lead the way and show the world that sidecar racing is back at the top level - and it's here to stay."

The ex-Renegade WSBK truck · photo courtesy of Mark Walters ©
More information about the team can be found at www.teamrobertsracing.co.uk
More information about the Superside World Championship can be found at www.superside.com