Superside Sidecars, just three days to GO, GO, GO!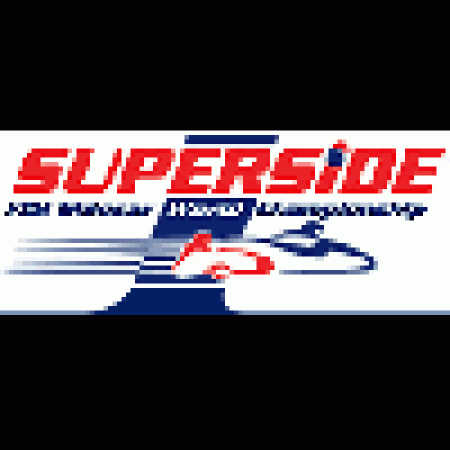 FIM Sidecars
By Ian Guy, Superside.com
May 4 2005
The 2005 Superside FIM Sidecar World Championship bursts into action in just three days time at the famous venue of Brands Hatch in Kent, England, on Saturday and Sunday 7th and 8th of May.
In 1949 Britons Eric Oliver and Denis Jenkinson won the first ever FIM Sidecar World Championship on their Watsonian-Norton machine. 2005 sees the 57th consecutive running of an FIM World title for the sidecar class, an unbroken run only matched by the MotoGP/500cc class and the 125 and 250cc GP events.
Steve Webster MBE, from Britain, won his first title in 1987. Seventeen years later, in 2004, he increased his already record tally to ten, while his passenger since the year 2000, Paul Woodhead, recorded his third World title. After a long Winter and Spring layoff, 'Webbo & Woody', on the Number 1 Castrol-Suzuki machine, will be sure to come under increasing pressure from a host of eager rivals from around Europe.

photograph by Gary Hawkins, www.motorsportvision.com
German driver Jörg Steinhausen is the son of the 1975/76 World Champion Rolf, and is desperate to emulate his father's success. Passengered by Britian's Trevor Hopkinson, the pair were runners up in 2002, and scored three race wins in 2003. After spending 2004 concentrating on winning the German Championship, the pair are back in World class action and ready to step back up to the top of the rankings.

photograph by www.superside.com
Tim and Tristan Reeves, the brothers from Biddenden in Kent, just down the road from Brands Hatch, are also in with a real chance of the World Championship title this year. Having finished runners-up to Webster and Woodhead in last season's eight-round European Championship, scoring two wins, they switched teams over the winter. Having already given their new boss Dave Roberts a winning start in a National event back in March, the Reeves boys line-up on the grid at Brands as current lap record holders around the spectator friendly 1.2-mile Indy Circuit, and are on the top of their form.
Another family pair topping the billing are the father and son team of Martien and Tonnie van Gils from Holland. Second in the 2004 FIM World Cup event, they will be keen to prove they have the pace to maintain a consistent challenge to the rest throughout the year. The multiple Dutch Champions have new sponsors this year and will be keen to stand on the top step of the podium for the first time.
So, will Webster increase the record number of World Championships to eleven? Or will Steinhausen become the first Sidecar son to match dad's achievements? Perhaps Tim and Tristan, or Martien and Tonnie will take the first title within a family environment? Or will one of the other 17 permanent teams in the Championship spring a surprise?
Who knows! One thing is for certain though, the 2005 season, with its 16 races over eight events, will be colourful, exciting, spectacular, and never dull.
If you can't get to the events, keep up with what's going on at www.superside.com.
Tickets for Brands Hatch are £10 in advance, or £12 on the day. Children under 12 years of age are Free. To book advance tickets call 0870 950 9000 or go to www.motorsportdirect.co.uk.
Info:
Saturday 7th May · Qualifying and Support Races
Sunday 8th May · Main Race Action from 11a.m. - three Superside [F1] World Championship Races, plus races for F2 Sidecar Euro Cup, UK National Series, and Classic machines.