Hungaroring Sidecars, first qualifying session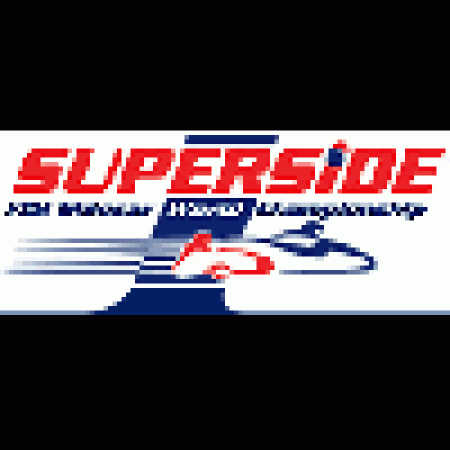 FIM Superside
By Ian Guy, Superside.com
May 28 2005
Hungaroring first qualifying session: In the heat of the midday sunshine, the Superside teams completed their first of two qualifying sessions on Saturday.
Tim and Tristan Reeves (Team Roberts Racing LCR-Suzuki) continued to hold the top spot following on from their free practice session on Friday evening, setting the fastest time early in the session on 1:56:7s. With Team Castrol Suzuki's Steve Webster and Paul Woodhead using the session to run in their second new engine, it looked as though Reeves' main challenge would come from Jörg Steinhausen and Trevor Hopkinson on the Steinhausen Racing machine.

Webster · picture courtesy of Mark Walters
The German driver got to within 8/100s of a second of Reeves before Webster decided that his Suzuki was sufficiently bedded-in to allow a couple of quick laps near the end of the session. The Englishman immediately jumped to third position, before destroying the opposition with a stunning time of 1:54:57s, just 3/10ths short of his 2004 lap record time, set in slightly cooler conditions. Reeves, who was in pit-lane, managed to respond in the final moments of the 50 minute session with a superb 1:54:87s.
Mike Roscher and Adolf Hänni ended the qualifying in fourth position, ahead of Martien and Tonnie van Gils, with Dan Morrissey and Rob Biggs in sixth. Morrissey was unhappy with his performance. "The engine is perfect, the chassis is perfect, but unfortunately I'm suffering with Hay-Fever and it's making things very difficult for me. It's not easy having a running nose and watering eyes inside the crash-helmet," explained the Team Advan Excalibur rider.
Pekka Piävarinta and Peter Wall had a small spin at the chicaine and could only manage the 11th quickest time, while fellow Finns Tero Maninnen and Pekka Kuismanen were suffering with a mystery mis-fire on their Suzuki engine, pulling off the circuit after just three laps.
Father and son, Gary and Dan Knight also suffered from machine failure on their brand new LCR-Suzuki and find themselves in 14th position before the afternoon's second qualifying.
1 1 Steve Webster, Team Castrol Suzuki, 1:54.574
2 77 Tim Reeves, Team Roberts Racing, 1:54.899
3 22 Jörg Steinhausen, Steinhausen Racing, 1:56.783
4 55 Mike Roscher, Hänni Racing Team, 1:57.554
5 2 Martin van Gils, Maton Racing, 1:57.990
6 99 Daniel Morrissey, Team Advan/Excalibur, 1:58.086
7 3 Billy Gallros, BG Sidecar, 1:58.872
8 41 Sepp Doppler, Gemini Racing, 1:59.403
9 84 Andy Laidlow, LFR Racing, 1:59.539
10 75 Bryan Pedder, Team Roberts Racing, 1:59.556
11 5 Pekka Päivärinta, Päivärinta Sidecar Racing, 1:59.833
12 9 Thomas Foukal, Fuki Racing Team, 2:01.731
13 88 Tero Manninen, Manninen Sidecar Racing, 2:02.122
14 37 Gary Knight, Redline Superbikes, 2:03.208
15 97 Michael Grabmüller, Gemini Racing, 2:04.450
16 10 Jean Cluze, Team BARSA, 2:04.812