FIM Superside Hungaroring final qualifying session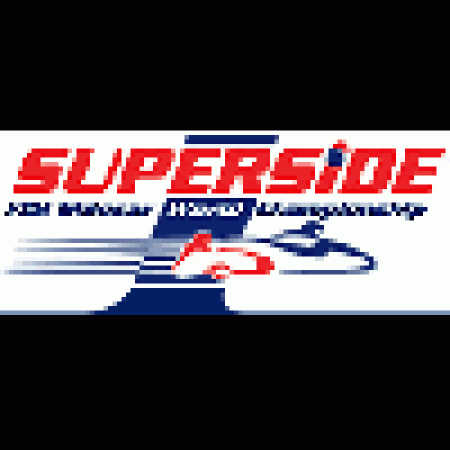 FIM Superside
By Ian Guy, Superside.com
May 28 2005
Hungaroring final Sidecar qualifying session: The heat in Hungaroring didn't let up for the afternoon's final qualifying session, making conditions difficult for the riders and passengers, and the tyres.
French Team BARSA riders Jean and Gregory Cluze were still trying to get their new LCR-Suzuki dialled in, and spent the time in and out of the pits making small adjustments to the steering, and found another two seconds to move up to 15th position.

Cluze · picture courtesy of Mark Walters
Tero Maninnen's problems were still unsolved and he managed only a single lap before his misfiring Suzuki was brought back into the pits, leaving the Finn struggling down in 13th place.
Austrians Sepp Doppler and Bernard Wagner continued to improve, while their team-mates, brothers Michaela and Bernd Grabmüller, pulled off the circuit in a hurry as their Gemini Racing Yamaha caught fire. Luckily the marshals were on hand to quickly extinguish the flames before any damage was done.
The heat prevented many teams from going faster. Jörg Steinhausen used the opportunity to try a different set up, but only proved that it didn't work. "At least we now know what set-up to use for the race," said passenger Trevor Hopkinson. The pair will start from the outside of the front row for tomorrow afternoon's race.
Second position Tim and Tristan Reeves also failed to improve their time, but were happy enough with their front row start.
Steve Webster and Paul Woodhead, meanwhile, were finally free of running in engines, and made some small adjustments to their chassis to unofficially dip under their own lap record, with a new fastest time of 1:53:43s, nearly 8/10ths faster than the previous top time. "Everything is working perfectly," said a happy Webster, "but that was a one-off lap, and in this heat we would soon wear out tyres, engines – and ourselves if we tried to go this fast in the race. Tim's not far behind on race pace, so I think it could be close tomorrow."
Adolf Hänni, with driver Mike Roscher ,was another happy with his position despite not improving in time. "We start from the inside of row two, so after the problems at Brands Hatch I am happy," said the new father (see separate story).
Martien and Tonnie van Gils were one of the few to find a few 10ths of a second, but just failed to get ahead of Roscher and Hänni. Dan Morrissey and Rob Biggs held onto sixth position for a third row start, whilst Bryan Pedder and Rod Steadman, on the second of the Team Roberts machines, improved to jump ahead of Billy Gällros and Johnny Briggs on the BG Sweden Sourcecom machine.
Pekka Päivarinta and Peter Wall moved up to ninth position ahead of Doppler, while Brands sensations Andy Laidlow and Patrick Farrance will start from 11th on the grid. "I'm not very good in qualifying," said Andy. "It's something I need to work on. But I'm confident for a good race tomorrow."
The race starts at 4pm tomorrow afternoon and the competitors will face 19 gruelling laps round this demanding circuit.
1 1 Steve Webster, Team Castrol Suzuki, 1:53.434
2 77 Tim Reeves, Team Roberts Racing, 1:54.899
3 22 Jörg Steinhausen, Steinhausen Racing, 1:56.783
4 55 Mike Roscher, Hänni Racing Team, 1:57.554
5 2 Martin van Gils, Maton Racing, 1:57.748
6 99 Daniel Morrissey, Team Advan/Excalibur, 1:58.086
7 75 Bryan Pedder, Team Roberts Racing, 1:58.303
8 3 Billy Gallros, BG Sidecar, 1:58.872
9 5 Pekka Päivärinta, Päivärinta Sidecar Racing, 1:59.167
10 41 Sepp Doppler, Gemini Racing, 1:59.403
11 84 Andy Laidlow, LFR Racing, 1:59.539
12 9 Thomas Foukal, Fuki Racing Team, 2:00.943
13 88 Tero Manninen, Manninen Sidecar Racing, 2:02.122
14 97 Michael Grabmüller, Gemini Racing, 2:02.565
15 10 Jean Cluze, Team BARSA, 2:02.692