FIM Superside preview for round three, Nürburgring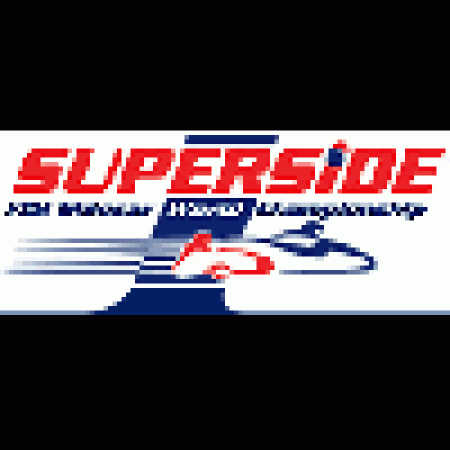 FIM Superside
By Ian Guy, Superside.com
June 17 2005
Round three of the Superside FIM Sidecar World Championship takes place at the Nürburgring, the famous venue in the Eifel region of Germany, this weekend.

Reeves & Reeves · picture courtesy of Mark 'Wally' Walters / Superside.com
Tim and Tristan Reeves arrive with a healthy 29 point lead in the World Championship on their Team Roberts Racing LCR-Suzuki, following their win in the dramatic, heat affected race at Hungaroring last time.

Steinhausen & Hopkinson · picture courtesy of Mark 'Wally' Walters / Superside.com
Local favourite Jörg Steinhausen and adopted German passenger Trevor Hopkinson currently lie second in the series, but have been unhappy with their performances so far this year - despite three podiums and a fourth position from the four races so far. The Steinhausen Racing team have been struggling with a lack of power from their Suzuki engine, and in trying to make up for this in Hungaroring the German wore out his tyres by half distance and slipped back behind the machines of Roscher and van Gils. On his home circuit Steinhausen will be hoping that his new engine will be more than a match for Reeves and Webster.
Steve Webster and Paul Woodhead occupy third position - 40 points adrift of Reeves - after mixed fortunes in the opening events. At Brands Hatch they won the first two races before suffering an engine failure in race three. Then while leading the race in Hungary, the pair were forced to pull out of the race when Woodhead was overcome by a combination of the excessive heat, and exhaust fumes coming from the Castrol Suzuki.
"We'd tried something different in the engine at Hungary," said Webster. "But unfortunately it meant that the motor was burning a little bit of oil, and smoking on the overrun. I couldn't understand why I'd not been feeling well Saturday night, and getting headaches. Then in the race, everything was fine, until all of a sudden I started to feel dizzy," Woodhead explained. "When we checked the machine back at home, the whole of the right side was covered in a light film of oil, which was also on my Kevlar suit," he went on. "So I guess every right-hander I was being gassed!"
After their superb second position in Hungary the German/Swiss pair of Mike Roscher and Adolf Hänni jumped up to fourth position in the standings, and they will be looking to repeat their podium here on a circuit they know well. Level on points with Roscher and Hänni are the young British pair of Dan Morrissey and Rob Biggs on the Team Advan Excalibur LCR-Suzuki. They have had a great start to the year and will be looking for a top six finish this weekend.
Qualifying takes place Friday and Saturday, with the 23 lap race at Midday on Sunday.