First qualifying, FIM Sidecars at Nürburgring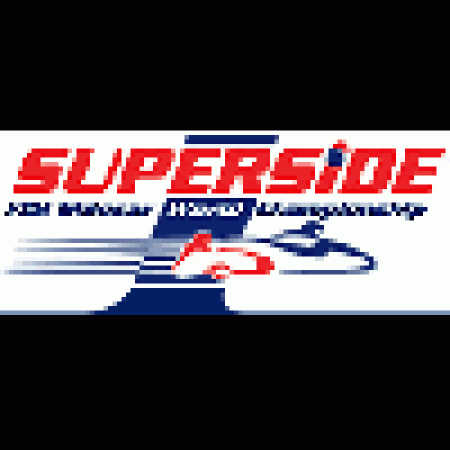 FIM Superside
By Ian Guy, Superside.com
June 18 2005
With overcast conditions and a cool track temperature of just 27 degrees (compared to those in Hungary of 55 degrees), Tim and Tristan Reeves were immediately on the pace, setting a 1m 33s time to head the timesheets right at the beginning of the first qualifying session.
But once the session heated up it was the Castrol Suzuki duo of Webster and Woodhead who stormed to the top, with a time of 1:31.3s, just half a second shy of the lap record. Then it was the turn of Jörg Steinhausen and Trevor Hopkinson to challenge, as they moved into second position ahead of Reeves.

Steinhausen · picture courtesy of Mark 'Wally' Walters / Superside.com
"We are now carrying 20kg extra weight due to the 'success ballast' rule. 10kg in Hungary wasn't too bad, but this extra 10kg we got after winning at Hungary is really affecting the handling," said a disgruntled Tim. "Every lap feels like the first lap on new tyres and a full tank of fuel! ..... not nice."
But despite the extra 20kg, Reeves fought back and ousted Steinhausen from second, only to be pipped in the closing moments when the German recorded a 1:32.3s.
Tero Manninen - who got married just three days ago in his native Finland to long time girlfriend Sari - was quickly into the groove, setting the fourth fastest time early on. "We have fitted some new tyres for this session, and they must be working well," said the Finn. "Or maybe married men drive faster!" he added with a smile. Manninen would remain fourth until the last five minutes, when Mike Roscher and Adolf Hänni put together a quick lap and moved ahead.
Behind Manninen and passenger Pekka Kuismanen, the battle raged between the usual suspects. In fact fifth to twelfth positions were separated by less than one second, with Martien and Tonnie van Gils in sixth position, and Bill Philp and Rick Long on the 155 Media machine in twelfth position.
Wildcard, and World Championship débutant Colin Nicholson, the Dutch based Englishman, didn't disgrace himself with a provisional 22nd position.
"I should have made the step up to the World Championship years ago," said the 55-year-old RCN Chassis builder, who in the early '80s was a top UK National runner capable of mixing it with the likes of Jock Taylor, Derek Bayley and Mick Boddice on the British tracks. "But now I'm approaching the FIM age limit this is my last chance to have a go – so I thought, why not? At least I can say I've done a World Championship round when I'm in my rocking chair."
"Awful!" was the joint quote from Richard Gatt and Paul Randall on their performance. "We changed the ignition settings after Gatty was moaning his feet were getting hot - the wimp!" said Randall. "But the changes made the engine run like a sack of s**t! We will revert to the old settings for tomorrow's session - and he'll have to put some more heat shield on his boots or something and then get his finger out."
Tomorrow's session will be at Midday to finalise the starting grid for Sunday's race.
1st, 1 Steve Webster/Paul Woodhead GB/GB, LCR-Suzuki Team Castrol, 1.31.379
2nd, 22 Jörg Steinhausen/Trevor Hopkinson D/GB, LCR-Suzuki Team Steinhausen