FIM Sidecars second qualifying at the Nürburgring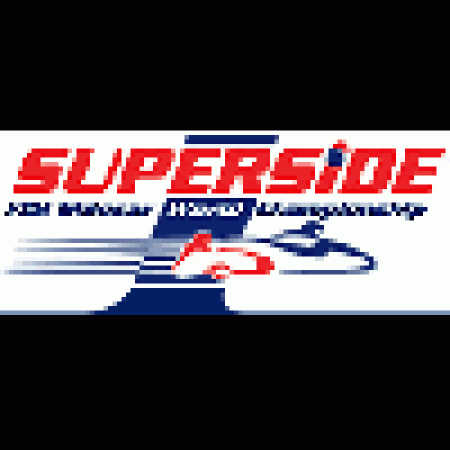 FIM Superside
By Ian Guy, Superside.com
June 18 2005
After yesterday's cool conditions, the sun was out for Saturday's second and final qualifying session for round three of the Superside FIM Sidecar World Championship, at the Nürburgring. Track temperatures rose to 42 degrees.
Steve Webster and Paul Woodhead completed just a handful of laps on their Castrol Suzuki, confident that their overnight pole position time would not be bettered. "We kept an eye on the monitors, just in case they got closer, but we thought we had done enough to stay on pole," said Woody.
It was the battle for second position that kept everybody intrigued. The Steinhausen racing pairing of Jörg Steinhausen and Trevor Hopkinson were second overnight, but championship leaders Tim and Tristan Reeves were in determined mood, and within five minutes had moved their Team Roberts Racing LCR-Suzuki a tenth of a second ahead of their German rival.
Steinhausen responded immediately to once again move behind Webster, but it was only to last ten minutes as the Reeves brothers went back out and produced a stunning time to close to with two tenths of a second of the Castrol pair's pole time. Try as he would, Steini could not better his time, and ended the session third fastest – still an important front row start for tomorrow's race. The German/Swiss pair of Mike Roscher and Adolf Hänni maintained their fourth position on the Hänni Racing Team LCR-Suzuki, ensuring the top four positions mirrored that of round two, in Hungary.

Laidlow · picture courtesy of Mark 'Wally' Walters / Superside.com
Andy Laidlow and Patrick Farrance found some more time, and moved up from seventh to fifth position. "I'm getting better at qualifying," said Laidlow afterwards. "I've fitted an onboard lap timer display so I can now gauge how we are getting on – and it seems to be working." The former Scottish Champion will start from the second row of the grid in only his third World Championship event.
Bill Philp and Rick Long were the biggest improvers in the session, jumping from twelfth to sixth position on the 155 Media Race Team LCR-Yamaha R1. "Lee, our team manager, told us we couldn't have any dinner unless we got to sixth position! I looked around and saw Rick mouthing the word food – so I thought we had better go for it," joked the ever smiling Philp, who just beat an impressive Jos Moser and Ueli Wafler. The Austrian/Swiss wildcard team using their circuit knowledge from the German championship races to good effect.
Bernd Grabmüller was an early casualty, falling from the side of the Gemini Racing LCR-Yamaha at the slow turn two. He was quickly to his feet and back onboard joining his brother Michael, but the young Austrians decided to return to the pits and will start from 19th position.
1, 1 Steve Webster/Paul Woodhead GB/GB, 1:31.379
2, 77 Tim Reeves/Tristan Reeves GB/GB, 1:31.632
3, 22 Jörg Steinhausen/Trevor Hopkinson D/GB, 1:32.396
4, 55 Mike Roscher/Adolf Hänni D/CH, 1:33.549
5, 84 Andy Laidlow/Patrick Farrance GB/GB, 1:33.651
6, 155 Bill Philp/Rick Long GB/GB, 1:33.716
7, 4 Josef Moser/Ueli Wafler A/CH, 1.33.857
8, 5 Pekka Päivärinta/Peter Wall SF/S, 1:33.939
9, 8 Richard Gatt/Paul Randall GB/GB, 1:34.168
10, 88 Tero Manninen/Pekka Kuismanen SF/SF, 1:34.179
11, 99 Daniel Morrissey/Robert Biggs GB/GB, 1:34.406
12, 75 Bryan Pedder/Rod Steadman GB/GB, 1:34.414
13, 2 Martin van Gils/Tonnie van Gils NL/NL, 1:34.421
14, 41 Sepp Doppler/Bernard Wagner A/A, 1:34.590
15, 36 Steve Norbury/Mark Cox GB/GB, 1:34.829
16, 3 Billy Gallros/John Briggs S/GB, 1:35.027
17, 37 Gary Knight/Dan Knight GB/GB, 1:36.203
18, 9 Thomas Foukal/Jiri Pertlicek CZ/CZ, 1.36,363
19, 97 Michael Grabmüller/Bernd Grabmüller A/A, 1:36.604
20, 88 Harry Hainbucher/Peter Adelsberger A/D, 1:37.312
21, 81 Andy Peach/Nick Webb GB/GB, 1:37.487
22, 10 Jean Cluze/Gregory Cluze F/F, 1:38.573
23, 13 Colin Nicholson/Jarno van Lith GB/NL, 1:39.015
24, 82 Sebastein Bessy/Rudolphe Bessy F/F, 1:39.843
25, 33 Jan Bevers/Günther Verbruggen NL/B, 1:40.090
26, 27 Johan Reuterholt/Mika Ikonen S/S, 1:41.234
27, 31 Peter Schroeder/Anna Burkard CH/CH, withdrawn